Taste of Autumn Racing
Ready to try racing?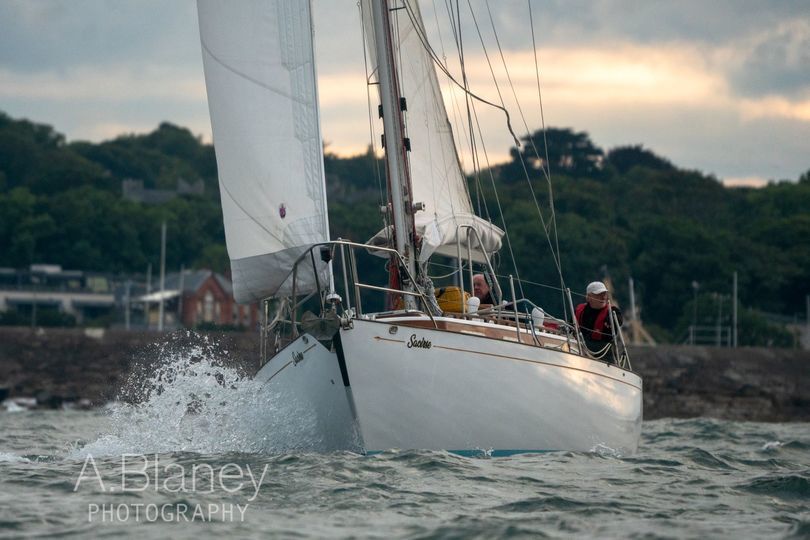 If you have never raced before, but always fancied trying it, here's your chance! Under the supervision of Chief Instructor Brian McDowell, HYC is running a Taste of Autumn Racing programme with its J80 fleet in the Beshoff Motors Autumn League.
Beginning Saturday, 17th September, the four Club J80s will race against each other in their own class over the six Saturdays of Autumn League. Each boat will sail with an experienced skipper and 4 crew - people like you, who are there for the atmosphere and the experience. You will learn how to trim the sails to go faster, and everything about race procedures, wind awareness, and tactics… all while having a lot of fun! And of course, there will be cracking aprés-sail activity every Saturday!
No previous racing experience is required. This programme is designed to support sailors who want to improve their knowledge and skills on the water, and there is a strong social element for those looking to create community within the Club. The cost of Taste of Autumn Racing is €60 for six weeks, and bookings should be made using this link.
If you would like to participate, but cannot attend all six Saturdays, HYC is offering individual berths for one-off Saturdays at a non-refundable €20 per session; bookings for this can be made by emailing [email protected] (and when you email, please let us know if you have your own lifejacket!)
For those who book, joining instructions will be issued prior to the first day of racing. However, if you have any questions in the interim, please contact [email protected]
Registered in the Republic of Ireland. Registered No. 81187