Marina
About our Marina
Howth Yacht Club is one of Ireland's premier sailing clubs with its own 250 berth marina.
Ideally located for North and Southbound traffic on the Irish Sea, it is well sheltered in all winds and can be entered at any state of tide.
The magnificent clubhouse overlooks the marina and has been expanded to be one of the largest sailing club 'clubhouses' in Ireland and the UK. With excellent road and rail links, Howth is in easy reach of Dublin Airport and ferry terminals, making it an obvious choice for crew changeovers.
Telephone: +353 1 839 2777
Email: [email protected]
The Marina Office maintains a listening watch on Ch M (37A) and Ch 80 between 0800 to 2130 hours summer season (April through September), and between 0800 to 1700 hours in the winter season (October to March).
If you are looking for a berth please check in with us in advance to ensure we can facilitate you when you arrive. (see below).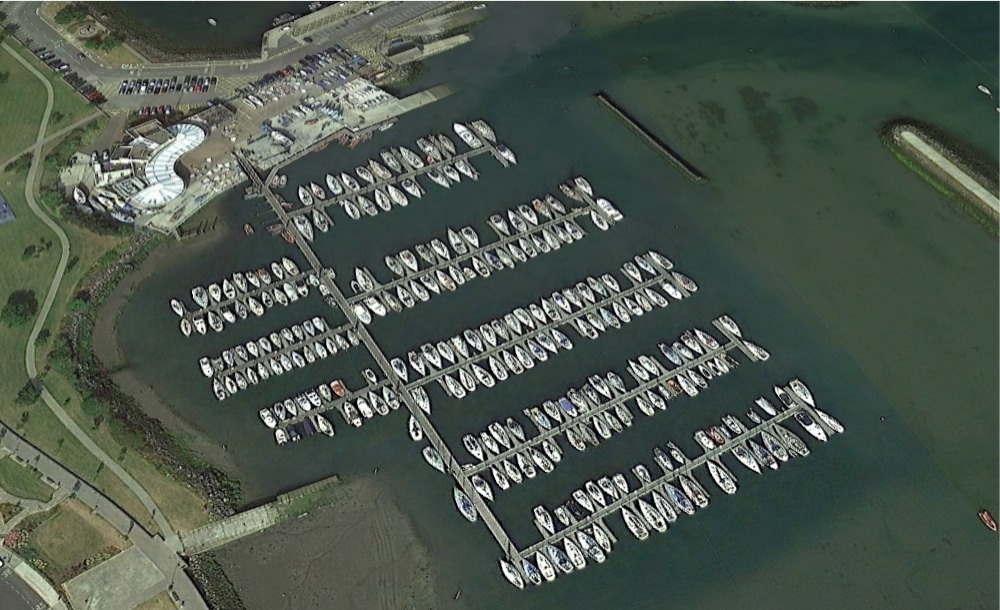 Information for visitors:

Howth Yacht Club marina is operated by a small professional team and enthusiastic member volunteers. Our club-owned marina and all our facilities exist to support sailing – 'A Sport for Life'. We welcome cruising visitors to our club and the beautiful area around us. Berths are generally available but, to be assured, visitors can contact the Marina Office (+353 1 8392777 or [email protected]) before arrival in case space is under pressure due a regatta or other sailing event. If arriving after 2130, please berth on the 'Visitors' berths' at a hammerhead (northern end of each pontoon) or underneath the crane.
On arrival, visitors should contact the Marina Office beside the marina exit. Our Marina team are available during the Summer season 0800 to 2130 hours from mid-April to end Sep. Outside these hours up to 2300 (2200 on Sundays), our Club Bar staff (+353 1 8320606) will assist you with registration, will give you a visitor pack and access card to some of the Club facilities, including the marina, showers and clubhouse. If arriving after 2300 please contact the marina office the next morning. If planning to visit outside summer season please contact the Marina Office on +353 1 8392777 and we will facilitate your arrival.
Howth Yacht Club also provides summer moorings for members and winter berthing for visiting boats, ensuring ideal shelter in the Irish Sea area for boats during the winter months. If your plans require a longer visit please contact us as we may be able to facilitate you.
On approach to Howth please contact us on VHF Ch 37 (M1) and we will direct you to your berth.
We look forward to welcoming you to share our marina and clubhouse facilities and hope you enjoy your visit to Howth and the surrounding area with its fascinating history, many visitor attractions and easy access to Dublin City (30min by DART train) and Airport (20min by Taxi).
Club Office
Open Monday-Friday 0900-1700.
Telephone: +353 1 832 2141
Email: [email protected]
Registered in the Republic of Ireland. Registered No. 81187