Marina Map and information
Entering Howth Harbour and Marina
Howth Harbour is most easily approached from the deeper water and eastern approaches of Howth Sound.
The marina entrance is clearly marked with green and red markers. It is important to keep between these markers as the harbour dries in many areas on either side at low water.
Please keep to the starboard side of the channel when entering or leaving the Marina, passing other boats port-to-port.
Once inside the Marina basin, keep to the Marina side of the red pillar marks to stay within the fairway.
A speed limit of 4 knots is in force in the Harbour and Marina area.
The marina office (contact VHF CH 37/ CH 80) will advise of your appointed berth – see layout below and click on image to expand: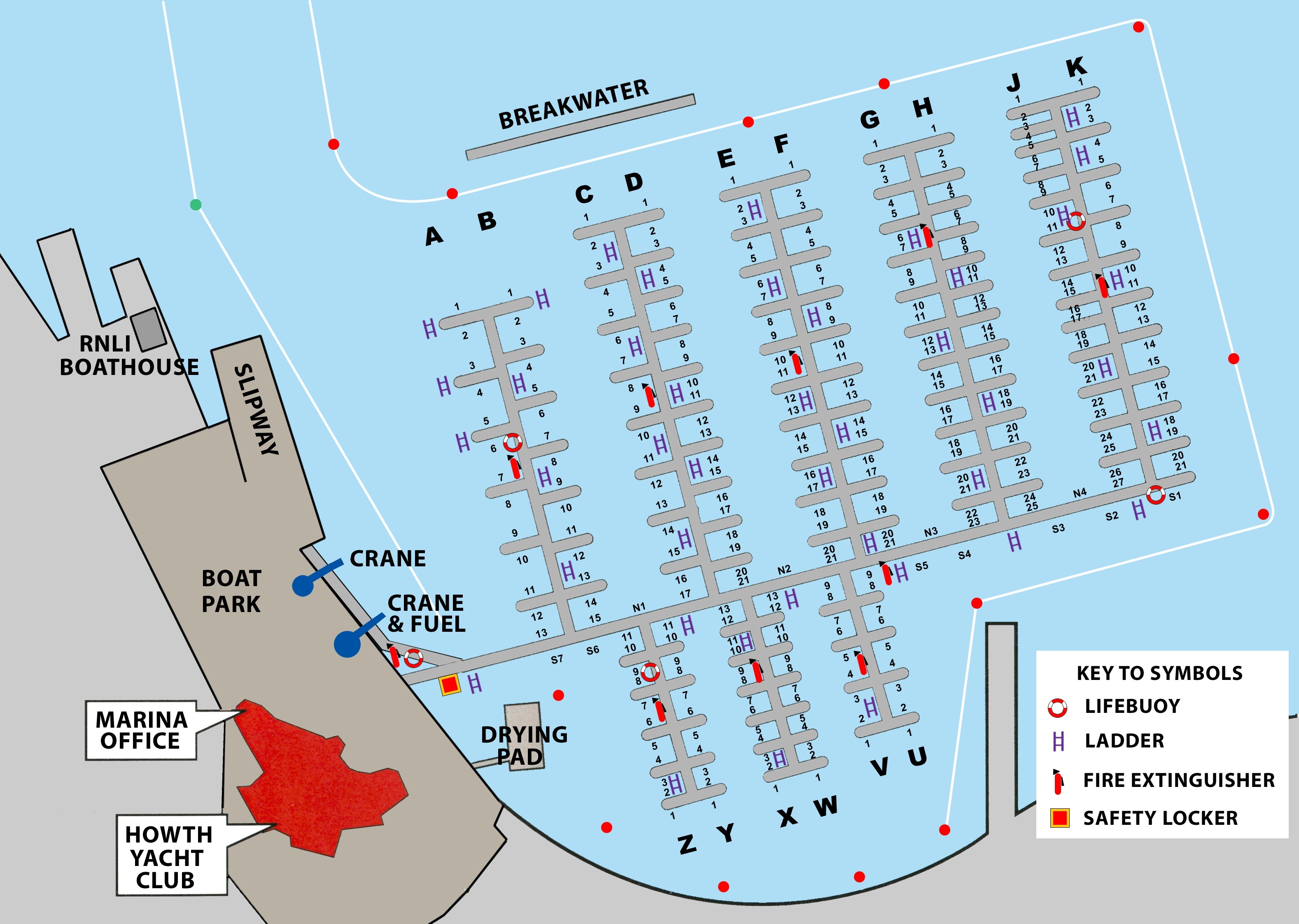 Registered in the Republic of Ireland. Registered No. 81187