July 2: Marina Party
16/Jun/2022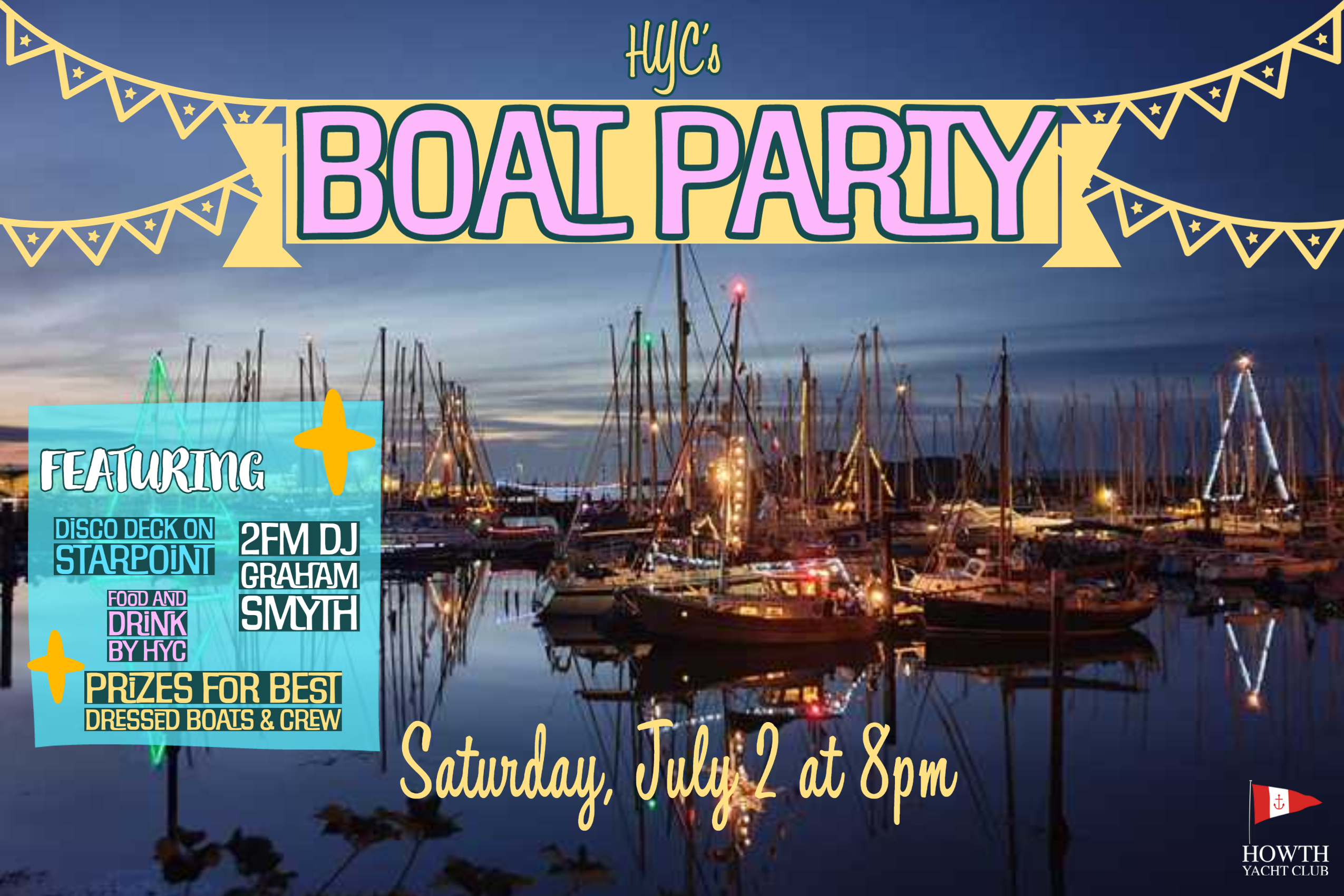 It's back! After too many years of keeping to ourselves, we are getting HYC members together again. And, as everyone knows, the only thing better than a party is a party on a boat.
For anyone who missed the boat in 2019, a Howth Yacht Club Boat Party means food, music and boats dressed to the nines, with prizes awarded for "best dressed" (for the boats and their crews!) And don't forget the Disco Deck, where 2FM DJ Graham Smyth sets up shop on our Committee Boat, Starpoint, and turns her deck into the most sensational floating disco Howth has ever seen.
At HYC, we love to see our Marina community connect. The Boat Party is a chance to get to know your neighbors, and to socialize with the ones you already know and love! Bring your family, bring your pals, and come dance the night away with us on Saturday, July 2nd at 8pm.
Click here to fill out our Boat Party submission form and get your crew registered, and HYC will do the rest; including a takeaway food and drink service (menu below) so you don't miss a minute of the party in the Marina!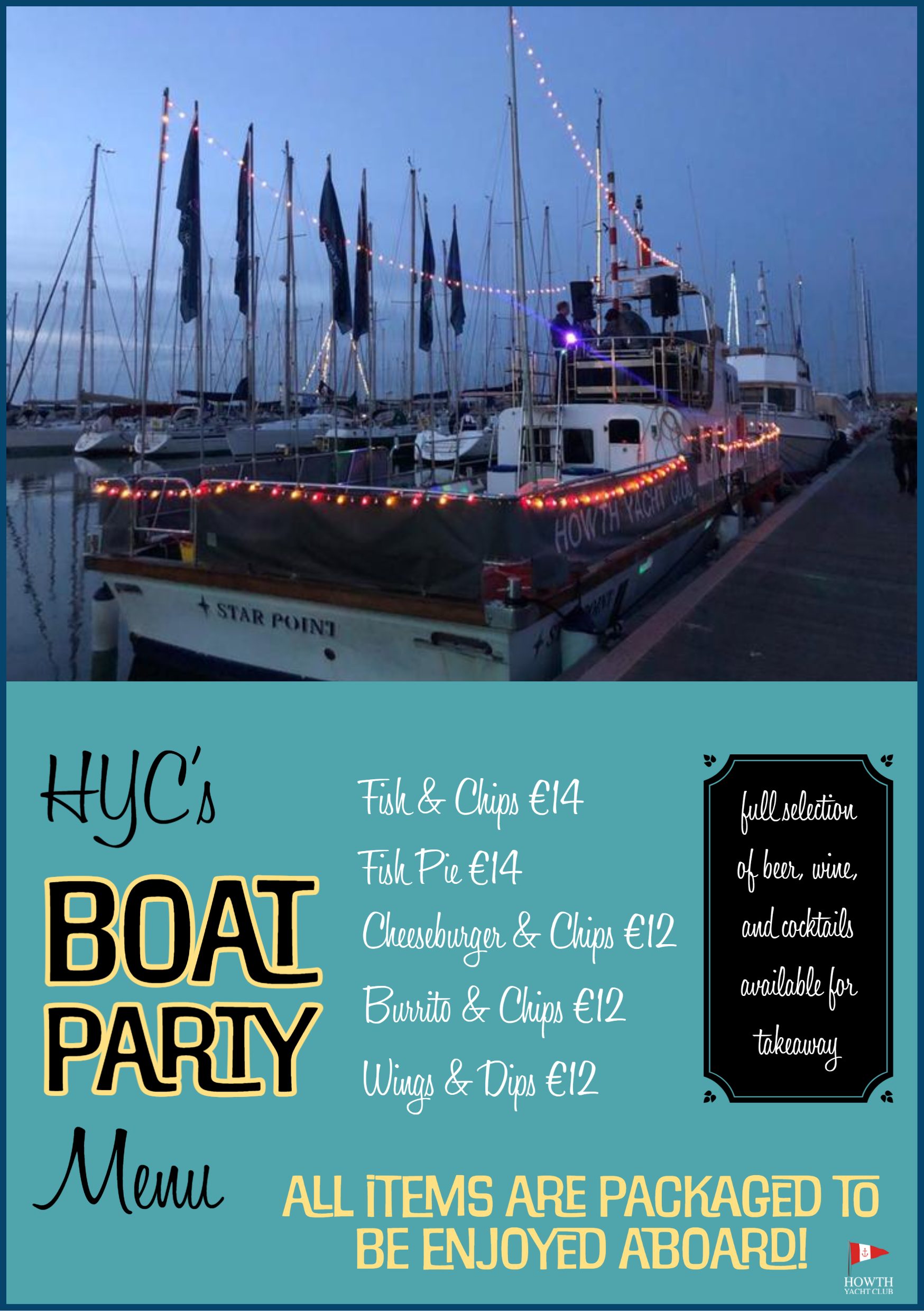 Registered in the Republic of Ireland. Registered No. 81187