Row Hard and Red Rock...the latest news from the Cruising Group
06 October 2022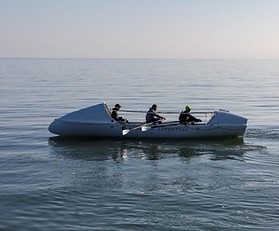 You may have seen a strangely-shaped boat tied up in HYC recently. This is one of 2 boats that will be setting off from La Gomera in the Canaries for Antigua in the Talisker race across the Atlantic, crewed by 5 and 4 Irishmen respectively. Aideen Sargent was the link for this, bringing an enthralling presentation to Monday night's Cruising Group meeting.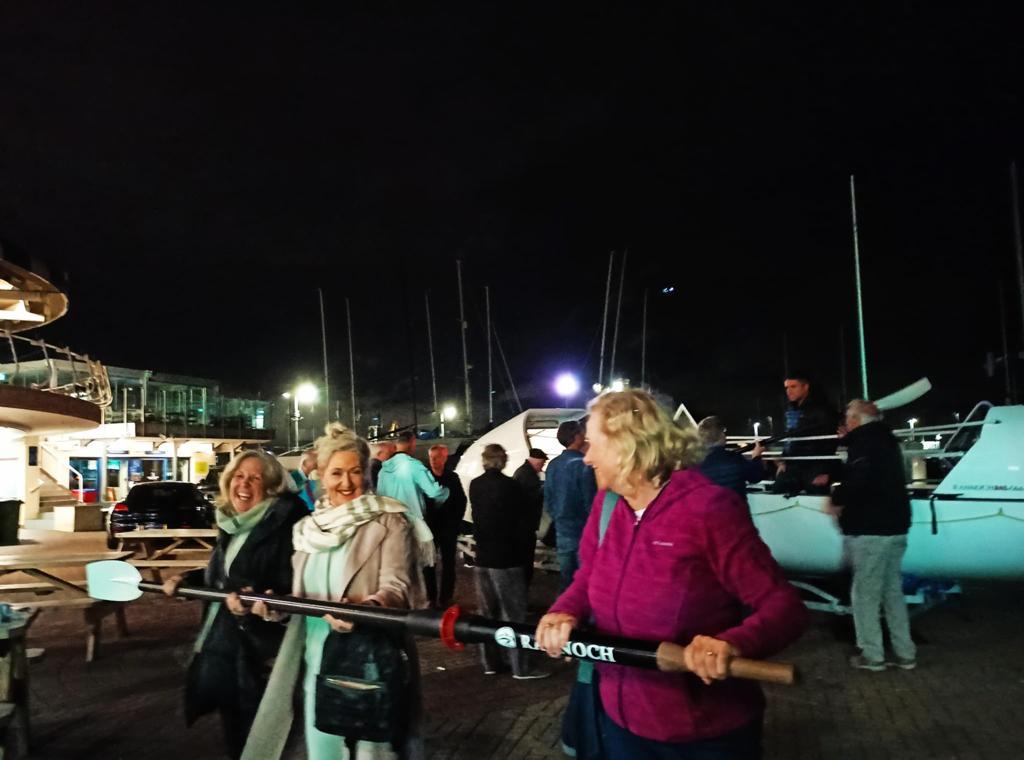 The crew have been training for 2 years, including through COVID, and have secured commercial sponsorship and other expert support. Frankie Mohan took the meeting through the mental, physical and practical preparations, skipping lightly over the dangers (which includes getting speared by a blue marlin!). At the end, there was an opportunity to inspect the boat and ask questions of Frankie Mohan and Jim Bailey.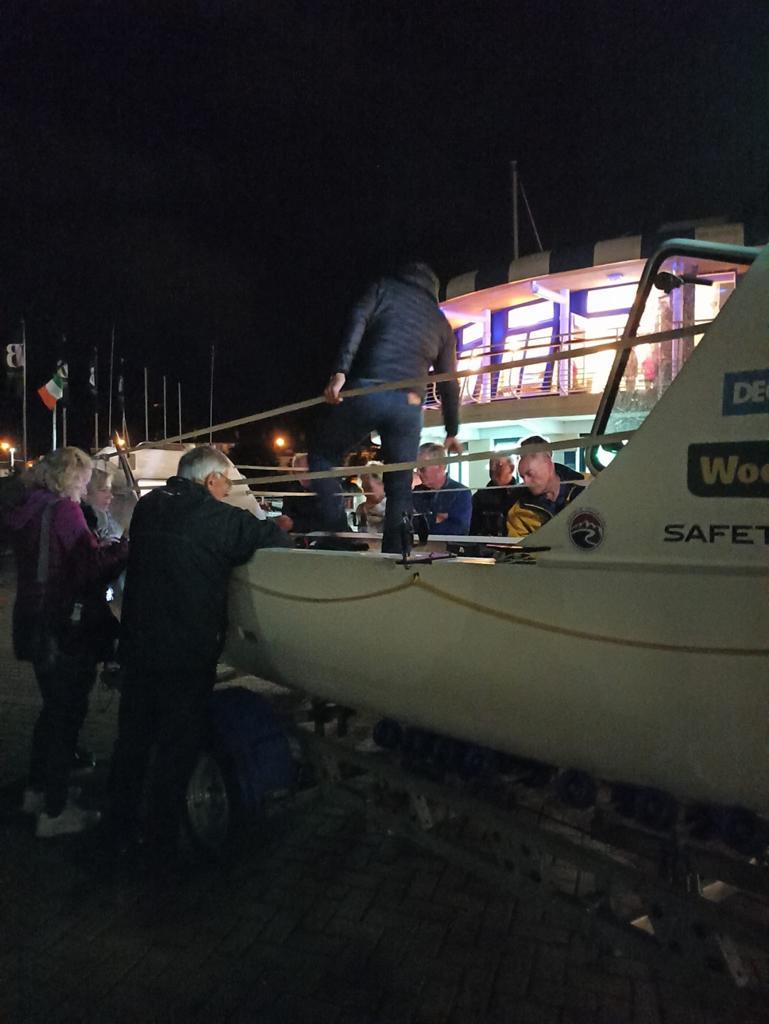 The race starts on 12th December, and Frankie reckons it will take the best part of a month to reach Antigua, depending on weather and unforeseen circumstances. It will be a great achievement. The team is raising money for the RNLI and the Laura Lynn foundation and all donations are very welcome through the Row Hard or Go Home gofundme page. The boat will be on the marina until around the 18th of this month, so stop and have a look and say hello to the crew...
---Report by Susan Kavanagh, Cruising Class Captain
For more from the Cruising Group, check out Gary Davis' brilliant write-up on the Red Rock Armada in September!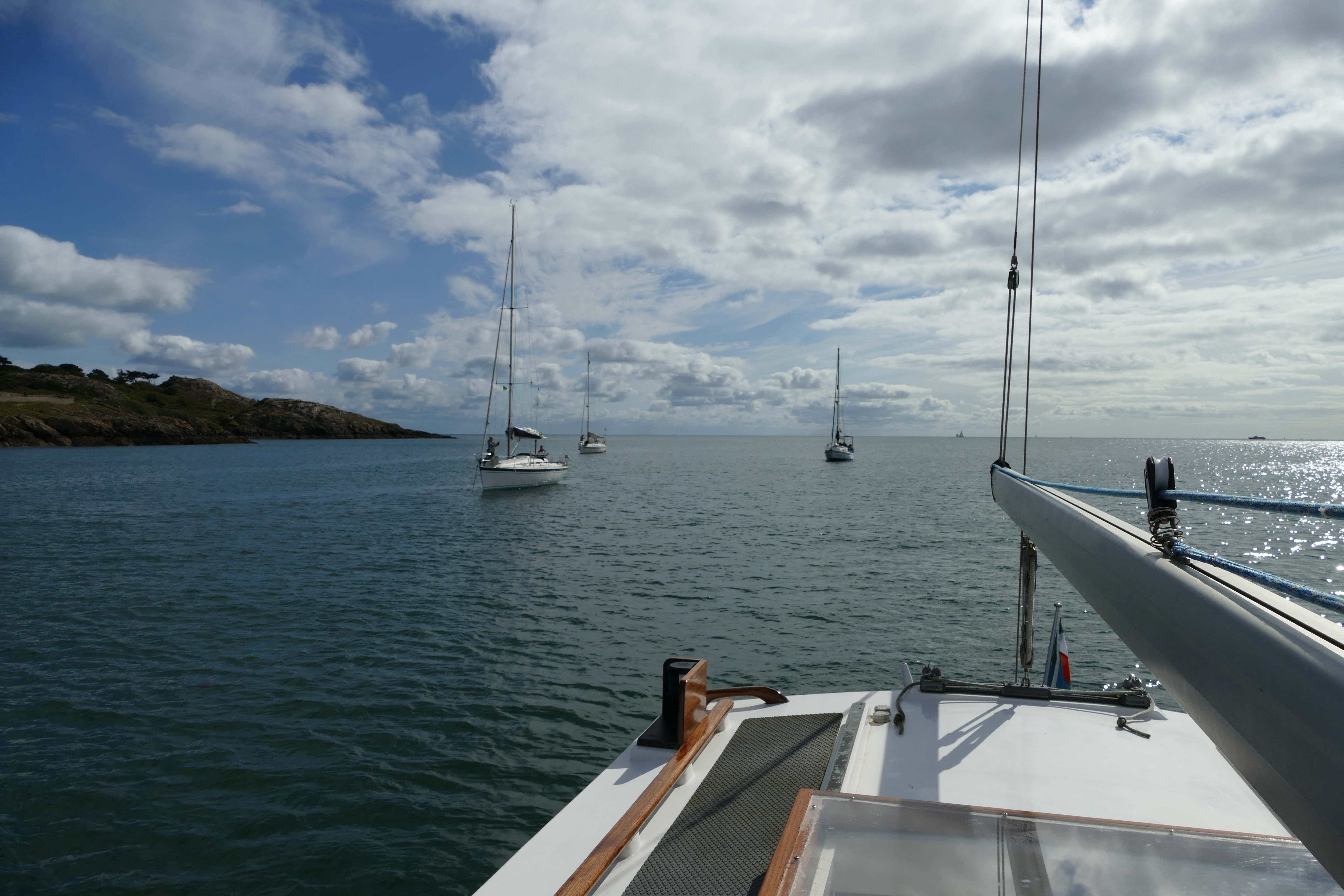 Registered in the Republic of Ireland. Registered No. 81187