Howth's Eve McMahon is Crowned European Youth ILCA 6 Champion in Greece
07 July 2022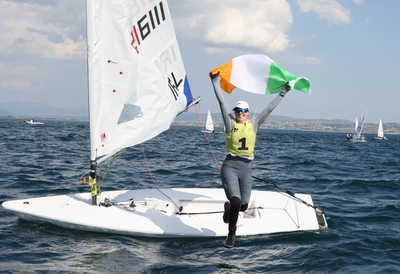 Paris 2024 Campaigner Eve McMahon from Howth Yacht Club has won the ILCA6/Laser Radial European Youth championship in impressive fashion at Thessaloniki, Greece, this afternoon (Wednesday 6th July 2022).
The 17-year-old Dubliner adds the Greek result to her 2021 Youth World Championship win on Lake Garda, Italy, last August.
As Afloat reported yesterday, McMahon moved into the overall lead on the penultimate day and had a cushion of six points going into today's final rounds.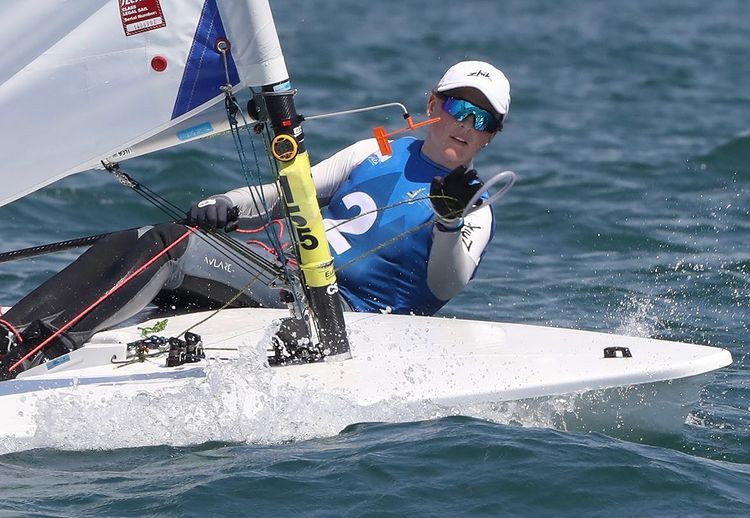 "Originally, I was using this regatta as a warm-up event as I hadn't sailed for a long time while sitting my Leaving Cert," said McMahon after coming ashore. "I was really pleased with my final day; I finished with two bullets, so you couldn't really get better than that."
Scroll to 36 seconds on this YouTube video to see Eve's short winners interview in Thessaloniki.
The event concluded with all 12 scheduled races complete but the final day got off to a slow start before racing got underway in a timid 10-11 knots and dropped back to 6-7 knots for the last race. Those light conditions are evident in the Instagram video of McMahon's winning moves in the last race.
McMahon wrapped up the event in the best shape by winning both races and counting only 35 points and having a whopping 36 point lead.
The second place overall was for Emma Mattivi ITA (24-5) with 71. Third place overall for Petra Marendic CRO (4-33) with 86, tied on points with Claudia Adan Lledo ESP (3-54UFD), who was ultimately fourth.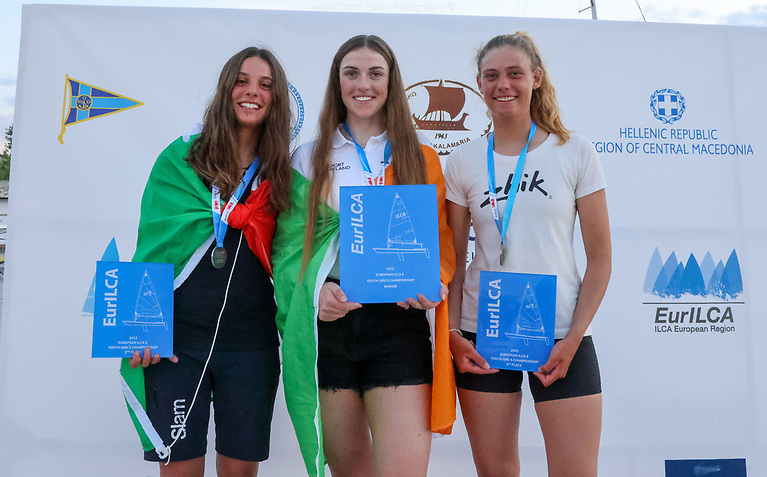 The girl's Under 17 championship was for Adriana Castro Nuñez ESP (32-8), who dominated the fleet during the whole week and finished 8th overall with 117 points.
Maria Vittoria Arseni ITA and Eva Wiese GER completed the U17 girl's podium on places 17th and 31st respectively.
Roos Wind NED, Tea Peteh CRO, Pia Conradi GER, Thea Lubac FRA and Laura Szulc POL completed the overall Top 10 among 106 competitors.
McMahon now heads to The Netherlands for the Sailing Youth World Championships, in which she represents Ireland next week, followed by Texas, the USA, for the defence of her world youth title.
Article reproduced by kind permission from Afloat Magazine - see here.
And, for more HYC excitement out of Greece...
For the first time on the world stage, the ILCA Youth European Championship saw McMahon's clubmate Luke Turvey enter the ILCA6 class. Turvey will be absolutely delighted with a top 20 place in a fleet of 200 competitors, having clearly made a fluid transition from the 4.7 Laser to the ICLA6 division. The long winter training certainly paid off for Turvey, who will be bringing another fantastic result home to Howth YC.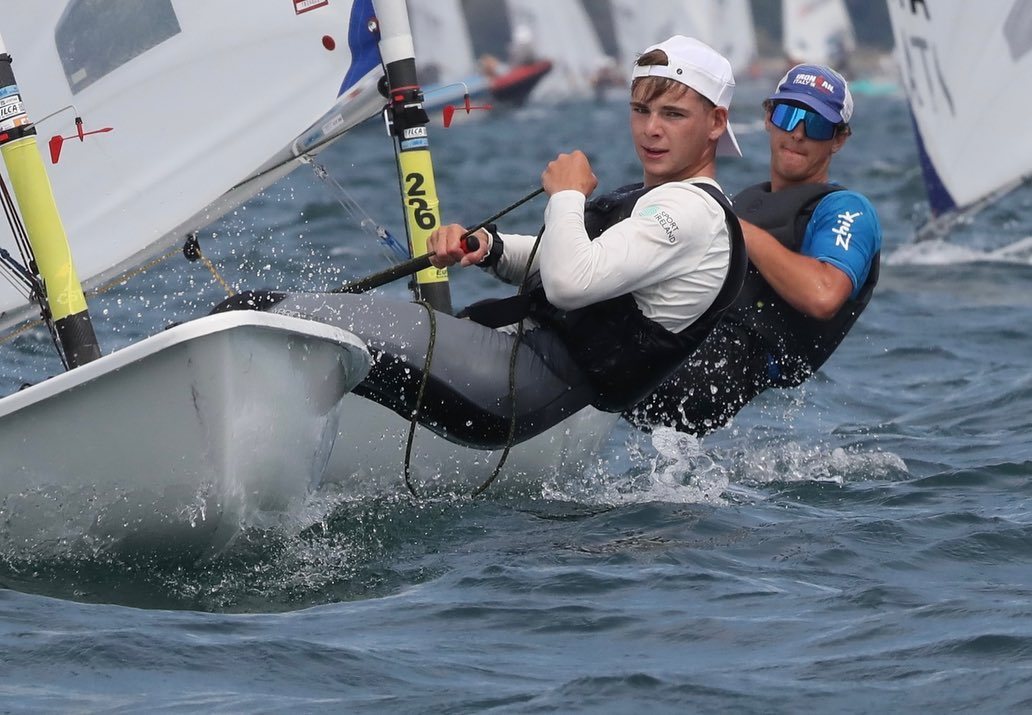 Registered in the Republic of Ireland. Registered No. 81187