The Cruising Group Armadas out in full force this summer!
01 June 2022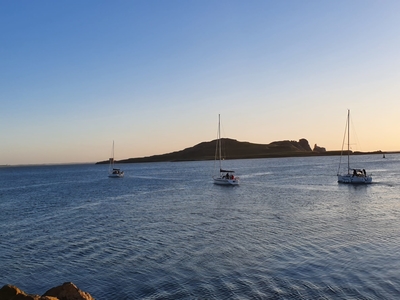 If you haven't checked in with the Cruising Group yet this season, you've missed quite a bit. Under the watchful eye of Susan Kavanagh, Cruising Group Captain since February of this year, the group has not only hosted several successful talks at the Clubhouse (from Cormac's Caribbean Cruise to Safe Dublin Bay Crossings with Colm Newport), but have organised HYC participation in everything from a sail-past during a WWII restoration project ceremony, to a campaign to sail into the sunrise for suicide awareness with Darkness into Light.
And even with all that on, the Cruising Group has still found time to cruise! Last month saw the group head off to Lambay Island, Ardglass in County Down, and Greystones, with trips to Dun Laoghaire and further afield on the horizon as well. If you want to find out more about what the Cruising Group is up to these days, or see about available berths on upcoming Armadas, please contact Susan Kavanagh by emailing her at [email protected].
Lambay Island, May 7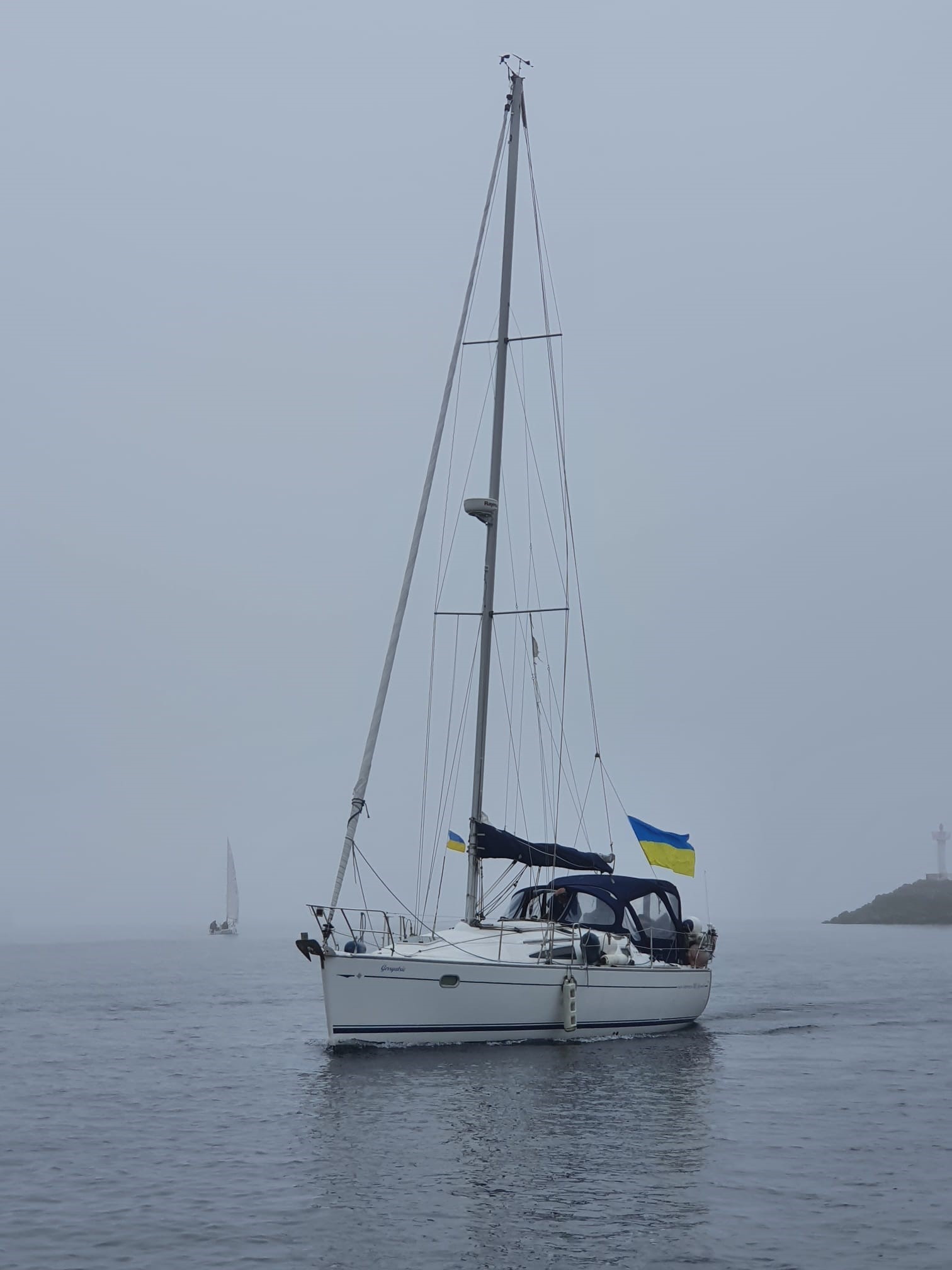 The first Armada of the year for the Cruising Group was a hometown favorite: Lambay Island. Following a very special (and very early) morning with the Darkness into Light sail at HYC, the Cruising Group only had a few hours to rest, caffeinate, and get back out on the water to cruise to Lambay Island.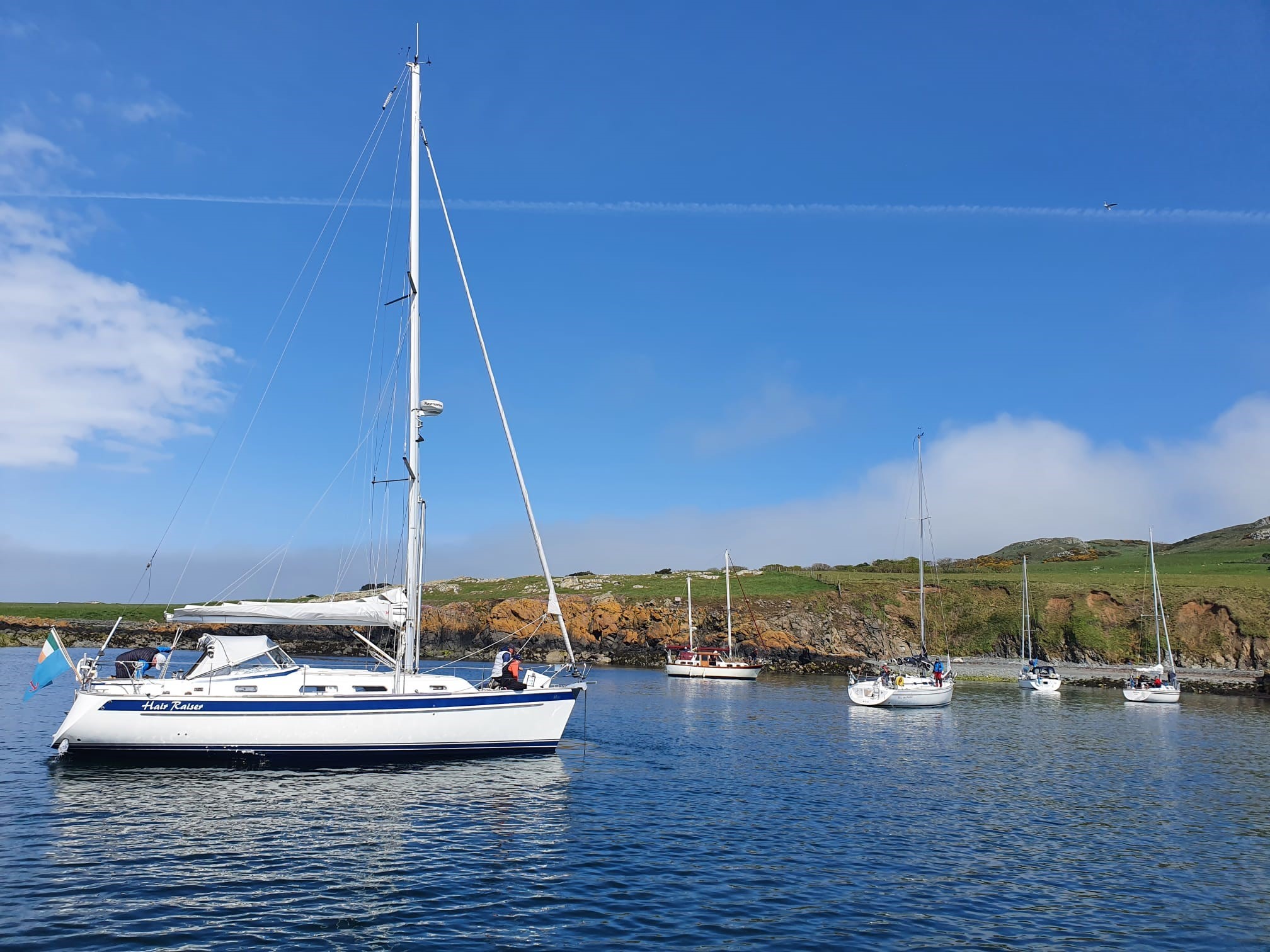 Around ten boats battled the sea fog on the way out -- the island not quite visible yet -- until about an hour of brilliant sunshine broke through to make for a gorgeous cruise. As Cruising Group Captain Susan Kavanagh said, it was "enjoyed by all," even when the clouds returned. In fact, there were so many cool shots from that foggy/sunny day, that we've made a gallery of photos from the Lambay Armada that you can access here.
Ardglass & Peel, May 19-21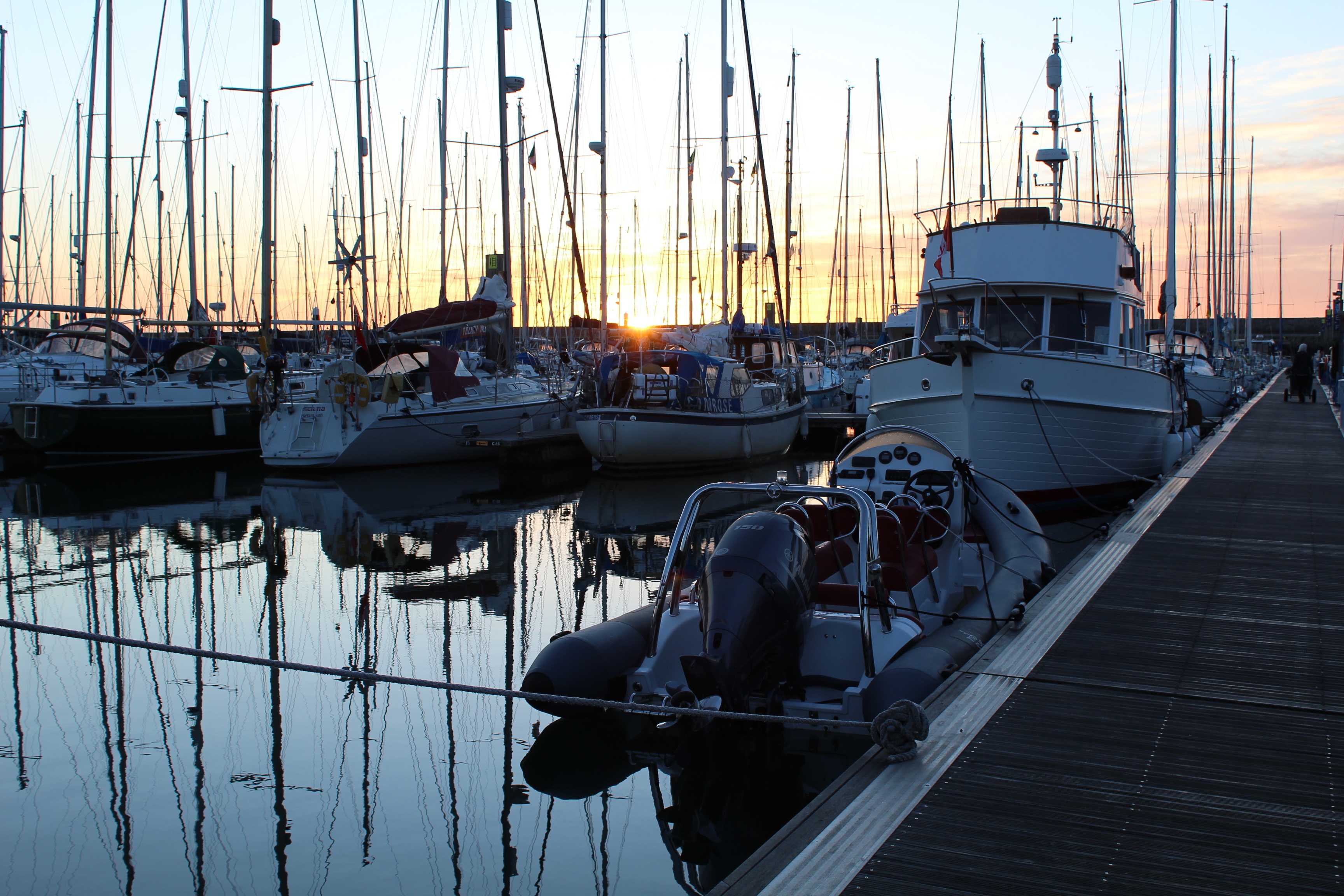 Nine yachts set off early on Thursday morning, bound for Ardglass. Blue sky, sunshine, a following wind – what a lovely start to our first post-Covid cruise!
Up past Lambay, Rockabill, nice views of the Mourne mountains….and the wind got up so there was some surfing and (later) claims of speeds of 11.6 knots achieved.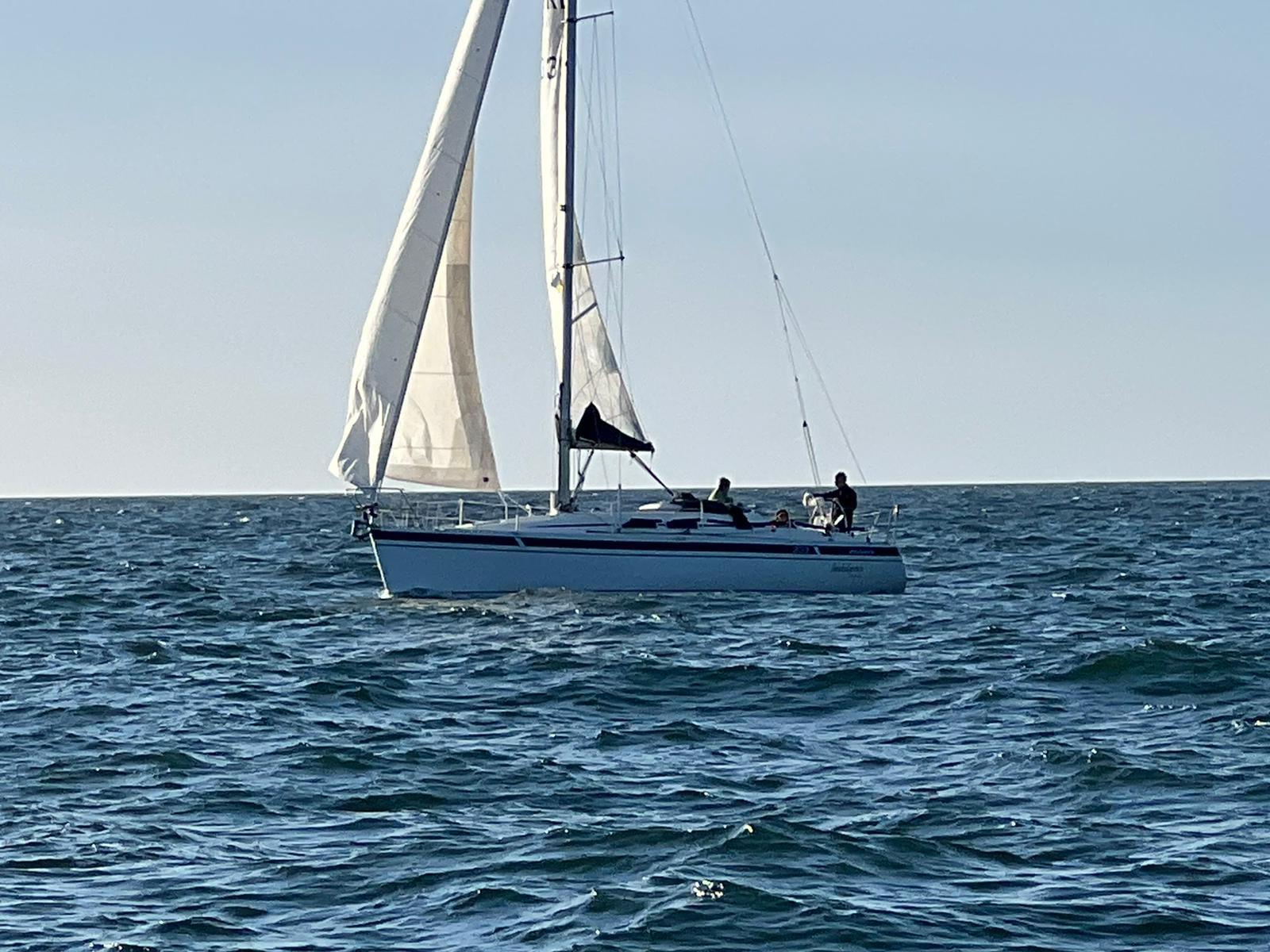 Arrived into the little marina in Ardglass 9 hours after we left Howth, which is good going. A ramble round the town, a quick shower and it was off for a drink and dinner in the spectacularly-situated Ardglass Golf Club.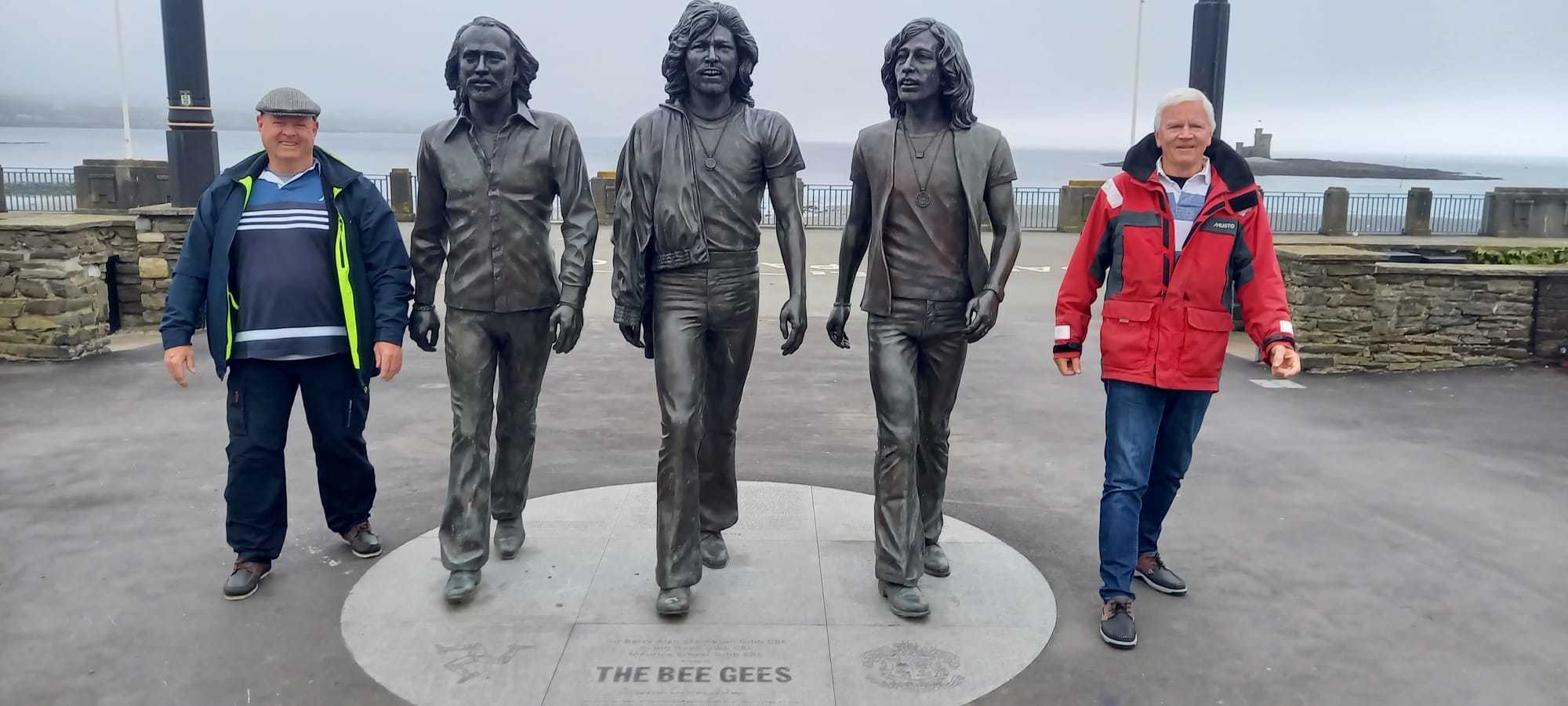 The next day, most of the fleet headed for Peel, IOM, staying for 2 nights there to explore the island. A couple of yachts went to Carlingford for the weekend and two others took advantage of a westerly wind to sail back on a direct route for Howth. And Taurus headed up the coast to start a two-month cruise in Scotland.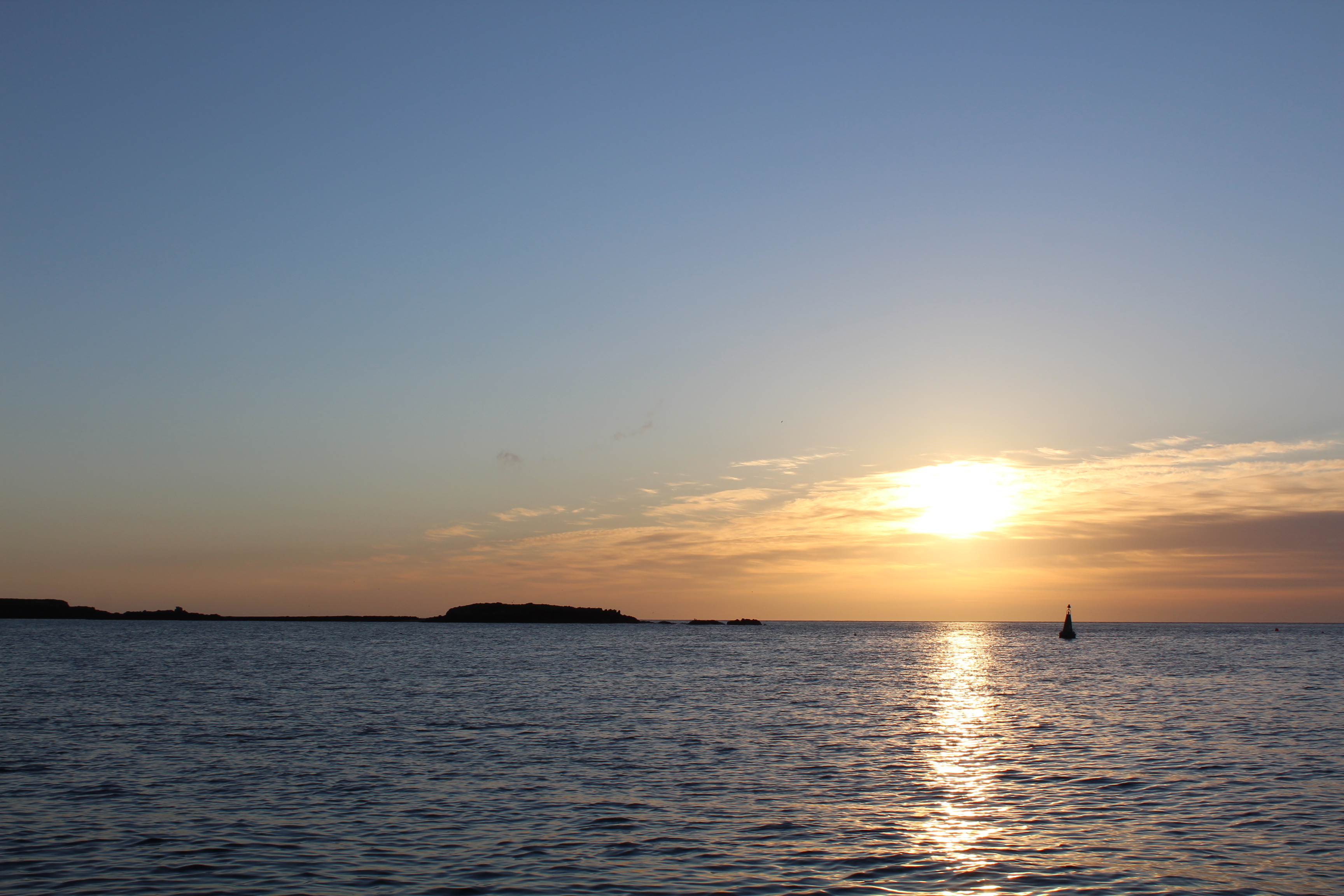 So, a three-day cruise turned into a 4-day holiday, with some good sailing, enjoyable chat and socialising. The next outing is in the planning……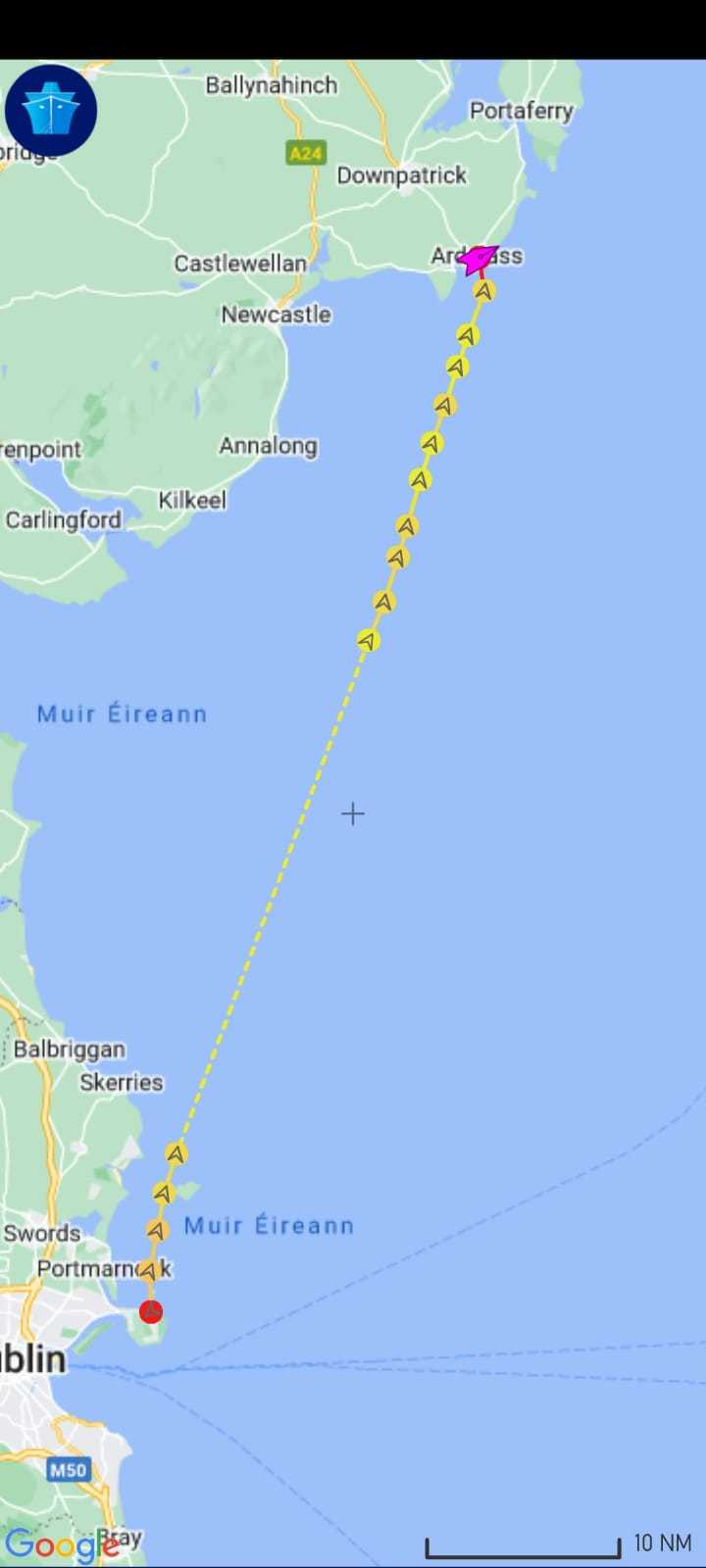 Greystones Armada, May 25
Under the guidance of Gerry O'Neill, on his boat Gerryatric, the Cruising Group did an Armada to Greystones on May 25. More photos to follow, but in the meantime please enjoy this lovely picture of the group on the dock!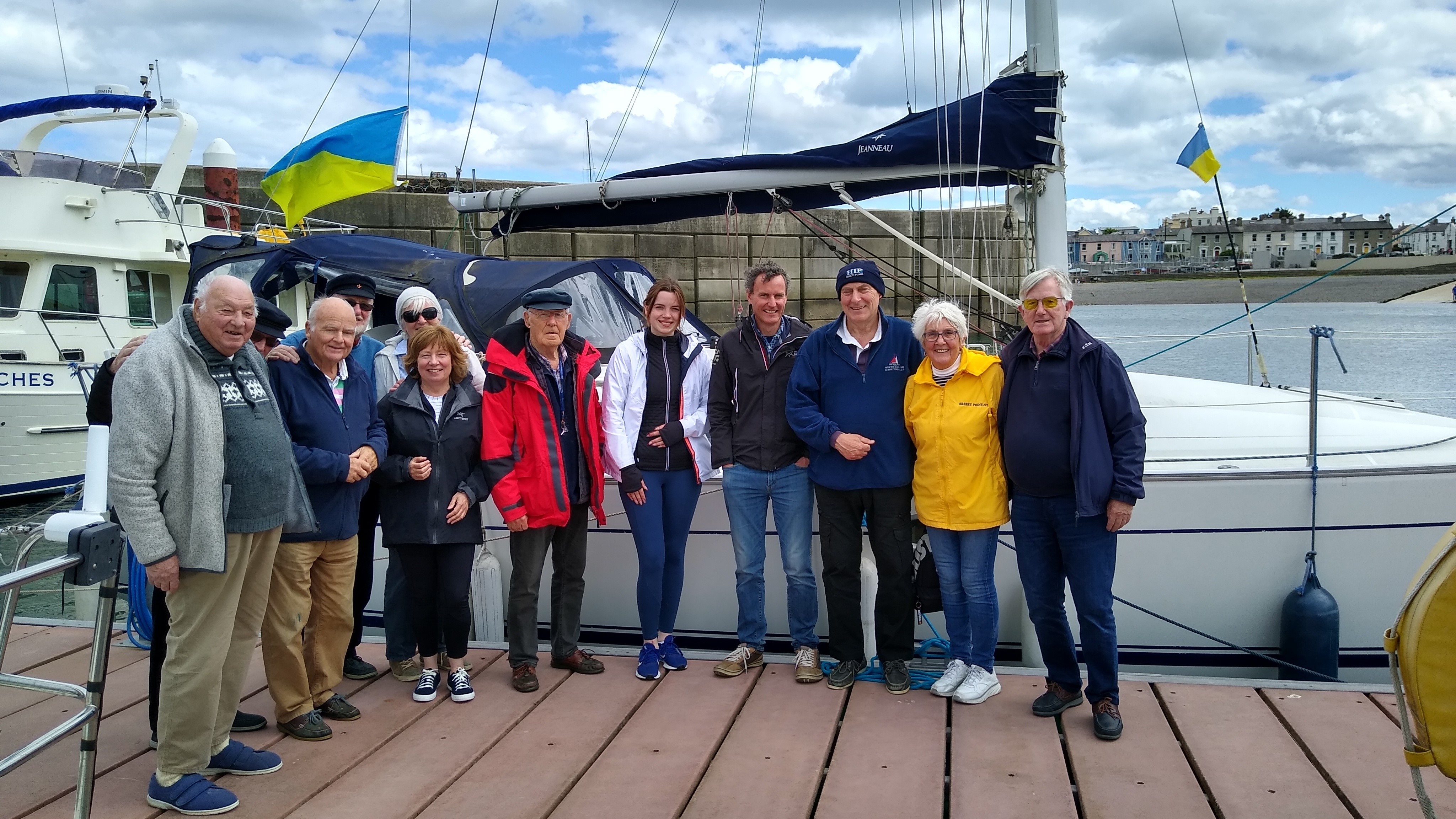 Registered in the Republic of Ireland. Registered No. 81187