HYC's Cruising Group welcomes new members for its 2022 season
09 February 2022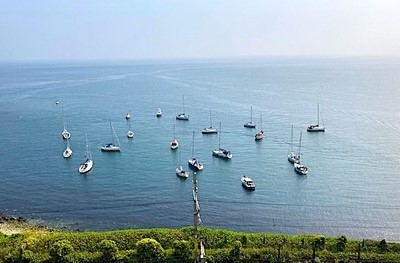 HYC's Cruising Group is looking to welcome new members for its 2022 season. The Group meets monthly during the winter to discuss past and future cruises and all items of interest to the cruising sailor, including planning, safety, boat preparation and weather.

As soon as Spring arrives, the group organise a series of short cruises-in-company ( "Armadas"). These are mostly day trips to a suitable anchorage for lunch but hopeful this year will include two or three-day trips, both for variety and to give those new to cruising the chance to experience life aboard a yacht on passage.

There is a wealth of experience amongst the existing members so if you are a boat owner, thinking about taking the family on a coastal trip or a crewmember looking for a relaxed day out, you will find advice, help and travel opportunities in the Cruising Group!

Membership is free to HYC members but you must register your interest with the Cruising Group Captain, Susan Kavanagh (kavanagh.sc@gmail.com), who will also try to answer any questions you may have.
Willie Kearney held his last Cruising Group meeting last night (Tuesday 8th February). He was Captain of the Group for 3 years. His practical approach to cruising prompted interesting discussions on a range of useful topics in the winter meetings. Afloat, he and Gerry O'Neill led the "Armadas", within Covid regulations, to various lunch stops up and down the coast.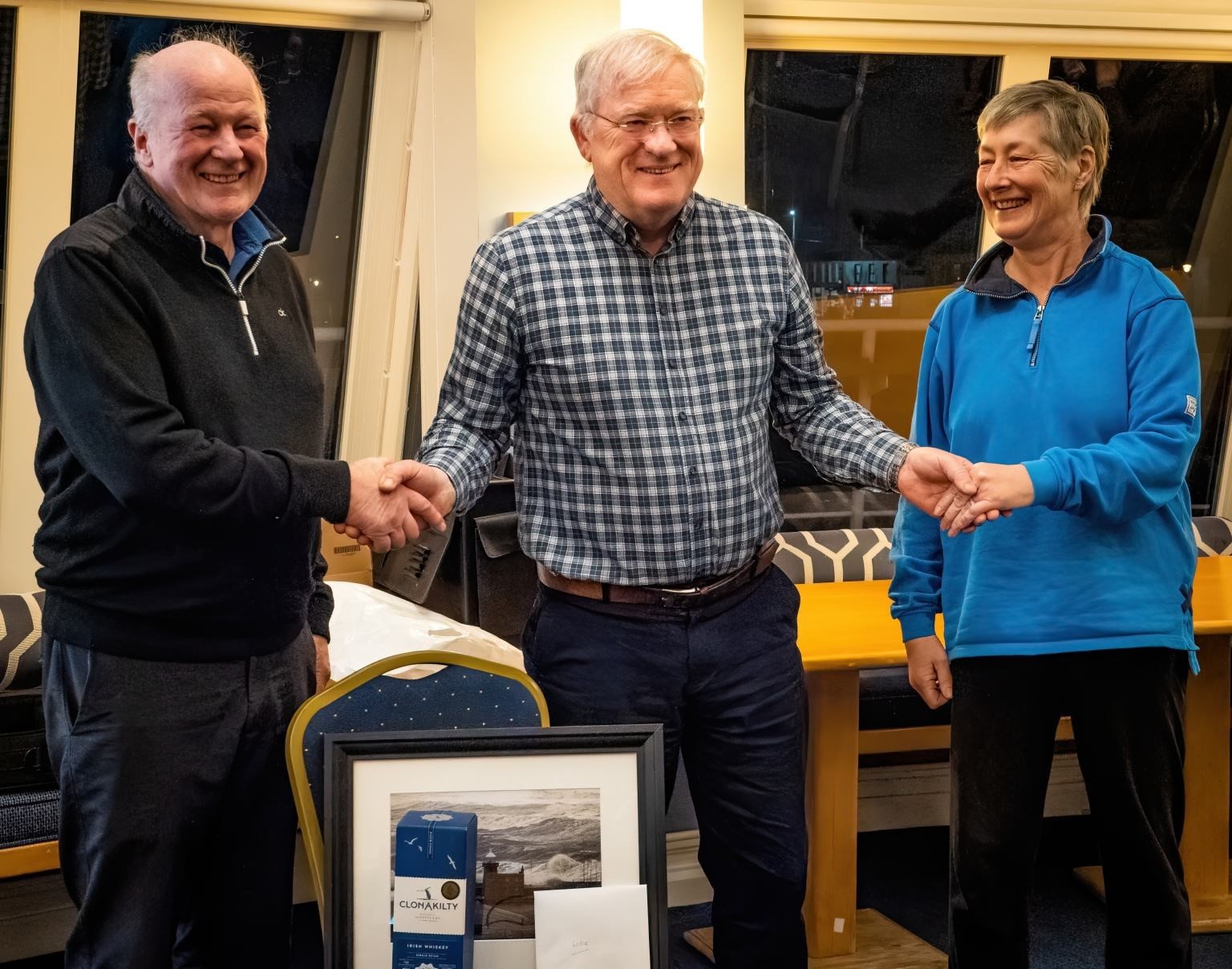 Photo: Willie Kearney ( centre) with Commodore Paddy Judge and incoming Captain Susan Kavanagh
Commodore Paddy Judge thanked him for his efforts on behalf of HYC's cruising sailors.
We look forward to welcoming you aboard!
Susan Kavanagh, Cruising Group Class Captain
Registered in the Republic of Ireland. Registered No. 81187