Supervised Sailing Returns for our Junior Members
03 June 2020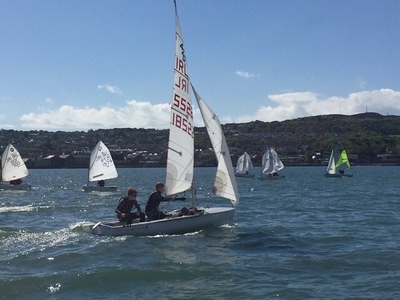 As part of Howth Yacht Club's plans to get our sailors back out on the water, our Junior Organiser Sara Lacy is delighted to announce the start of our Junior Supervised Sailing Evenings (twice weekly) which start next Tuesday 9th June at 6pm.
"We are delighted to offer this supervised sailing to our junior members who are all looking forward to getting back out on the water and enjoying sailing again. We are working hard to ensure we offer safe sailing during these difficult times which is under constant review."
As part of Howth Yacht Club's phased in Return to Sailing, these supervised sailing evenings are open to junior members who have successfully completed their Improving Skills level and have a satisfactory level of competency as specified on our booking forms. These supervised sailing sessions will run on Tuesdays and Thursdays from 6pm - 8pm and sailors can apply to participate in one session per week for the time being. The cost is €5 per session. Numbers will be restricted to 10 sailors per evening and pre-booking is essential.
Click here for full details of criteria and how to book.
Registered in the Republic of Ireland. Registered No. 81187