ROMEOs are off again
01 March 2020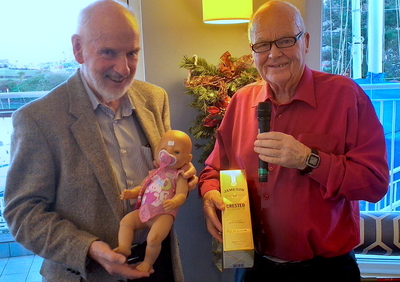 The Howth ROMEOs (Retired Old Men Eating Out), having concluded their 2019 adventures with an excellent Christmas lunch and entertainment in Howth Yacht Club on Friday 20th December, they start their 2020 season on Thursday 5th March with a visit to Malahide where they will visit the Fry Model Railway collection in its new home in the refurbished Casino Cottage.
Prior to dining at the Christmas lunch fellow ROMEO from Dun Laoghaire Fionan de Barra gave a very interesting and informative presentation on the completion and launch of the newly built and launched Dublin Bay 21 footer. Other re-builds are currently in progress and we look forward to receiving future updates.
See the attached photos showing part of the audience, Chief Romeo Gerry O'Neill introducing Fionan concluding with Gerry presenting Fionan with a little "Crested" present and a wonderful doll (top). Do not be afraid to ask the Chief ROMEO what the significance of the doll is.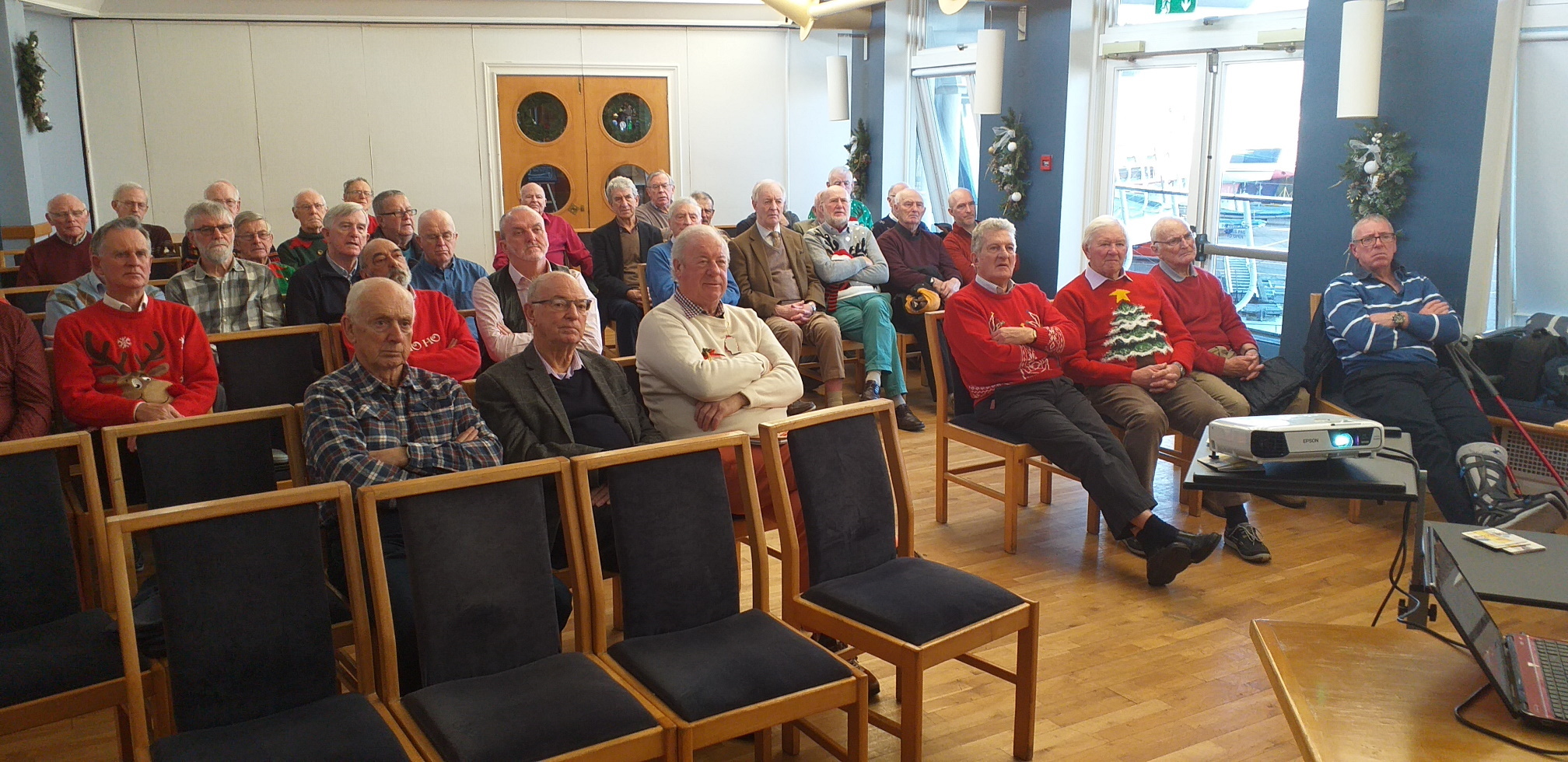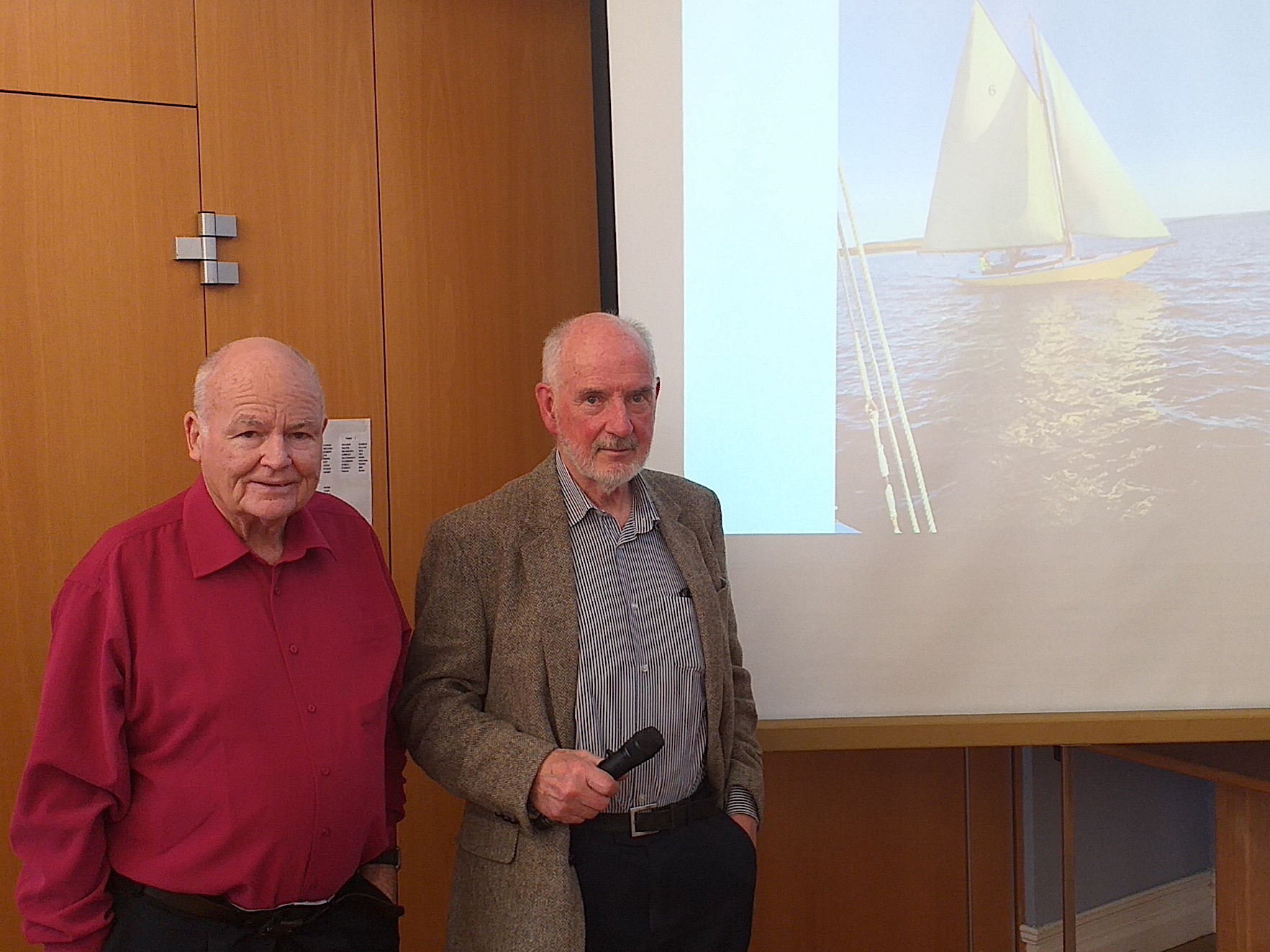 Registered in the Republic of Ireland. Registered No. 81187