Marina Party enjoyed by boat owners, crew and guests
01 August 2019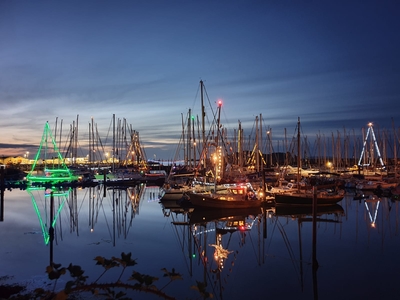 35 boats and more than 300 revellers enjoyed HYC's 'Marina Party' - an event organised by the club's social committee and hosted on Saturday 27th July.
The party was designed to encourage boat owners and crew to invite friends, guests and fellow sailors to join with them on board their boats and on the marina for a night of conviviality, hospitality and great fun.
Many of the skippers entertained their guests by cooking dinner and 'opening the bar' in their galley for fellow members and berth holders, then exchanging tips on marine wiring, mulling over the mid-year ressurection of festive lighting and perhaps acknowledging the enjoyment of boat ownership without having to leave their marina!
The boats were skilfully decorated and lit up for the party by skippers and crew whom also dressed up for the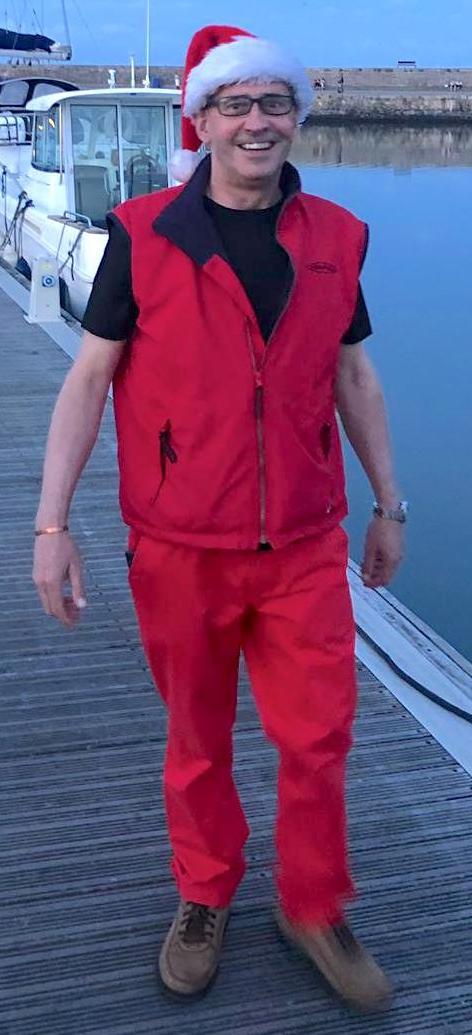 occasion, not least the team on Vince Gaffney's 'Alliance II', no doubt finding their Santa costumes when the Christmas lights were dusted down for good excuse and to add atmosphere to the night. But it was Gerry Sargent's Vitesse 33 'Pip' that found pole position on the marina pontoon and with help from nephew Gary and crew, Gerry set out his ambition and in a veritable fountain of light, sound and pyrotechnics, succeeded in winning the prize for best dressed boat. 'Pip's crew of Mermaids and their Mermaid Security added great colour to an already colourful night.
Centred in the marina, HYC's aptly-named flagship 'StarPoint' was the focal attraction of the party under the cloudless sky, not only providing 2FM DJ Graham Smyth with a commanding pedestal on the flybridge, but also revealing its ample aft deck to be quite a dancefloor!
The boat owners and their guests enjoyed the party into the small hours and great credit is due to them for their preparation, magnificent hospitality and the care of their guests. Thanks also to Eddie Bourke and his team for the concept and set-up of the night.
(Top photo by Ian Martin)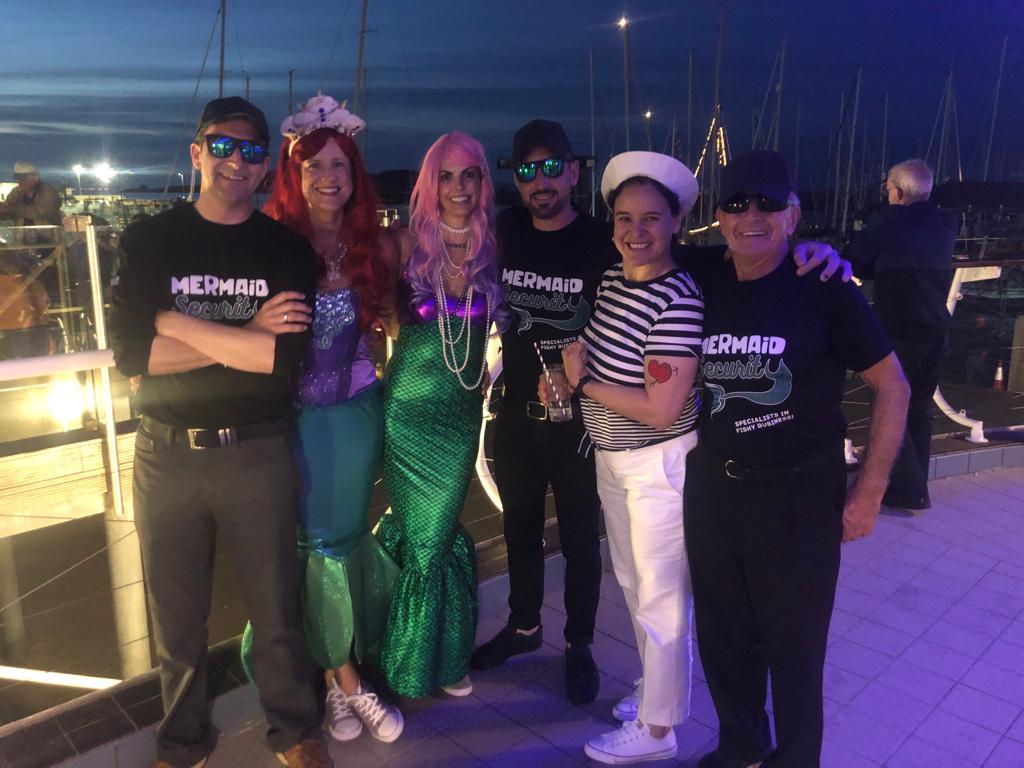 Registered in the Republic of Ireland. Registered No. 81187