Irish Sailing Cruising Conference 2018
18 January 2018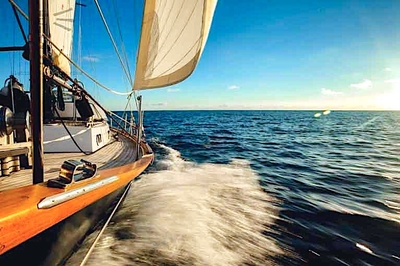 The Irish Sailing Cruising Conference 2018 returns to Dublin on 17 February 2018, at the Clayton Hotel in Leopardstown, just off the M50 in South County Dublin. The conference is a popular event on the sailing calendar for cruising sailors to swap stories and catch up on new ideas before they plan their destinations for the summer and beyond.
The carefully chosen talks for 2018 include:
The Adventures of Rogue Trader
with Claire McCluskey and Nick Russel and their jouney to buying, restoring, registering a 56 ft wooden ketch and sailing west in the ARC.
Clean Coasts – Clean Seas
Turn the Tide on Plastic – We can make a difference with An Taisce
The Wooden Boat Project
with Evie Conway and her one woman restoration of Saoirse, her beloved 26ft mahogany folk boat
The Irish Marine Weather Buoy Network
Meeting the needs of mariners, forecasters adn researchers with Aodhan FitzGerald, Research Vessel Manager, Marine Institute
Managing Offshore Storms
with experienced offshore sailor and author Alex Blackwell
New Developments in Infrastructure
with navigator Norman Kean of ICC Publications
Fishing Gear Marking Discussions
Open discussion with Norman Kean on the problems and ideas for solutions
Workshop and Discussion Stations
Organised small group discussions with the speakers and marine professionals, with Teas and Coffees served and including Cruising Association of Ireland and their plan for 2018, Union Chandlery stand of the latest equipment with a professional on hand for advice.
Registered in the Republic of Ireland. Registered No. 81187