Commodore uses opportunity to influence Howth's decision makers
13 November 2017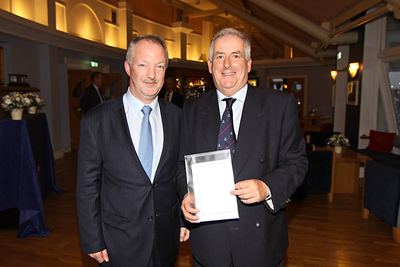 Last Friday Commodore Joe McPeake utilised the annual opportunity of 'the Commodore's Lunch' to engage with the many important people and organisations that our club relies on to conduct its business and facilitate its activities throughout the year. Invited guests included the Mayor of Fingal Councillor Mary McCamley, Sean Haughey TD and Tommy Broughan TD as well as representatives from many sailing clubs and national associations. Members of the General Committee and former HYC Commodores hosted the many tables in the club's dining room, each responsible for a cohort of important guests. This is what Commodore Joe McPeake had to say to the guests before their lunch:
'We approach the club's 125th anniversary which is in 2020 during which this club has seen many changes… It has seen world wars, civil wars, economic cycles, dramatic changes in social structures but has continued to survive, thrive and adapt. This has been the result of adaptation of the way sailing is promoted and organised..
Looking around us we have the finest clubhouse and Marina on this coast, which was built through the hard work and foresight of its members, the community and public representatives some who are here today. Thank you for having that vision.
Today is no different.. Sailing faces challenges as do many sports throughout the world but we in Howth are well prepared to roll up our sleeves to face these challenges. We have been through an extremely difficult economic cycle that has resulted in some pain and created difficulties with some tough decisions needed to be made last year and we are now beginning to see the fruits of these decisions. Our focus over the next number of years is to evolve the club not only as a central contributor within the local community but also to provide a lifestyle for the 'new Irish.' We are developing initiatives to increase participation on the water and making it more accessible and affordable for the many new communities evolving through the social changes that are taking place .
With that in mind, we are developing a sailing school platform to provide easier access for those wishing to experience the joys of sailing. Along with an organisation called 'Sovereign Sailing', we are also creating a community-based program to help those suffering from various illnesses. This initiative is called 'Sailing into Wellness' and we are delighted to be part of this social initiative.
Each and everyone of you is important to this club, today acknowledges the contribution you have made in ensuring that the great enjoyment and experience that we have had over the years are available to future generations.
When I look down the room I see some members who continue even though they are into their 90s who contribute to the voluntary efforts in helping this club. I know Neville Maguire would probably kill me for mentioning his age of 91 years but he is frequently seen carrying out maintenance around the premises. He epitomises the spirit within the club. We also have two younger members of our club: Aoife Hopkins and Robert Dickson who are both campaigning to represent Ireland in the next Olympics in Tokyo. We wish them great success. They demonstrate the efforts and strength of character as well as ability that we have within the club in the younger generations. We need to support and develop this platform. All sports need heroes.
We do face challenges, many we can deal with ourselves…. But presently we have one that we need the support of all friends and that is the issue of dredging of Howth Harbour. The harbour has not been dredged for 30 years and in parts has silted by up to 6 feet. It is now affecting the fishing fleet, the recreational fleet and indeed the rescue services.
After the Guinness Storehouse, Howth is now the second most visited tourist destination in Ireland and as such we require this very difficult and expensive project to be fast-tracked. We would ask for all of your help in moving this forward.
I would like to thank each and every member and friend of HYC for their support over the years and would ask you to continue this vital support to ensure that this great community facility continues to play a major part in all our lives.
It is interesting to note that this year we doubled the number of foreign visitors to the club marina. One initiative for next year will be to create a greater sailing platform for participants in the Irish Sea. There will be more news on this shortly.
Finally I would like to thank all of the volunteers but especially our staff who ensure that this fine club operates efficiently courteously and supports all people who wish to participate in watersports, particularly sailing.'
Aspiring Olympian Aoife Hopkins spoke and on behalf of the guests and gave an inspired oration to all attendees, describing the pride that she feels for representing HYC and expressing many thanks to all who have helped her to the point where she has begun the tough trail to an Olympic campaign. See all photos here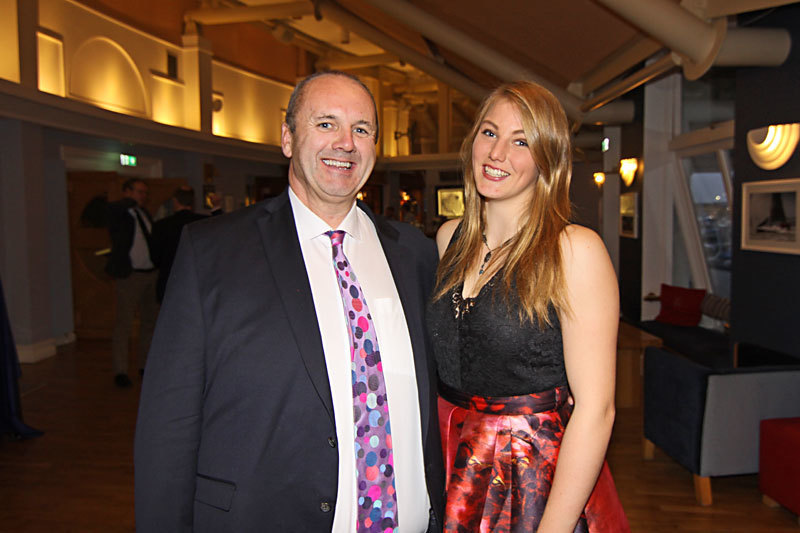 Registered in the Republic of Ireland. Registered No. 81187