Howth Yacht Club's 'K90 Squad' also going from strength to strength
24 September 2016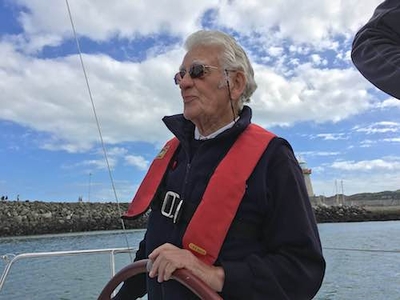 Not being young enough for the Howth Yacht Club K25 successful racing team the following three members have logged just over 270 years of life between them and are still enjoying life on the sea. Jean Maguire with her 'toy-boy' Neville at 90 and Padraig O Cearbhaill who also celebrated his 90th birthday recently are to be admired in how they are showing us younger sailors that life on the water can still be enjoyed in your four score and ten years.
Congratulations and continued fair sailing to you all from the Howth Cruising Group.
The photo below shows Neville and Jean in their motorboat "Too Much" rafted up at Loughshinney after the recent Cruising Group "armada" of eight boats sailed up to Loughshinney on 6th September with the top photo showing a youthful Padraig taking the helm of "Dovetail" recently.
Pat Murphy (Class Captain)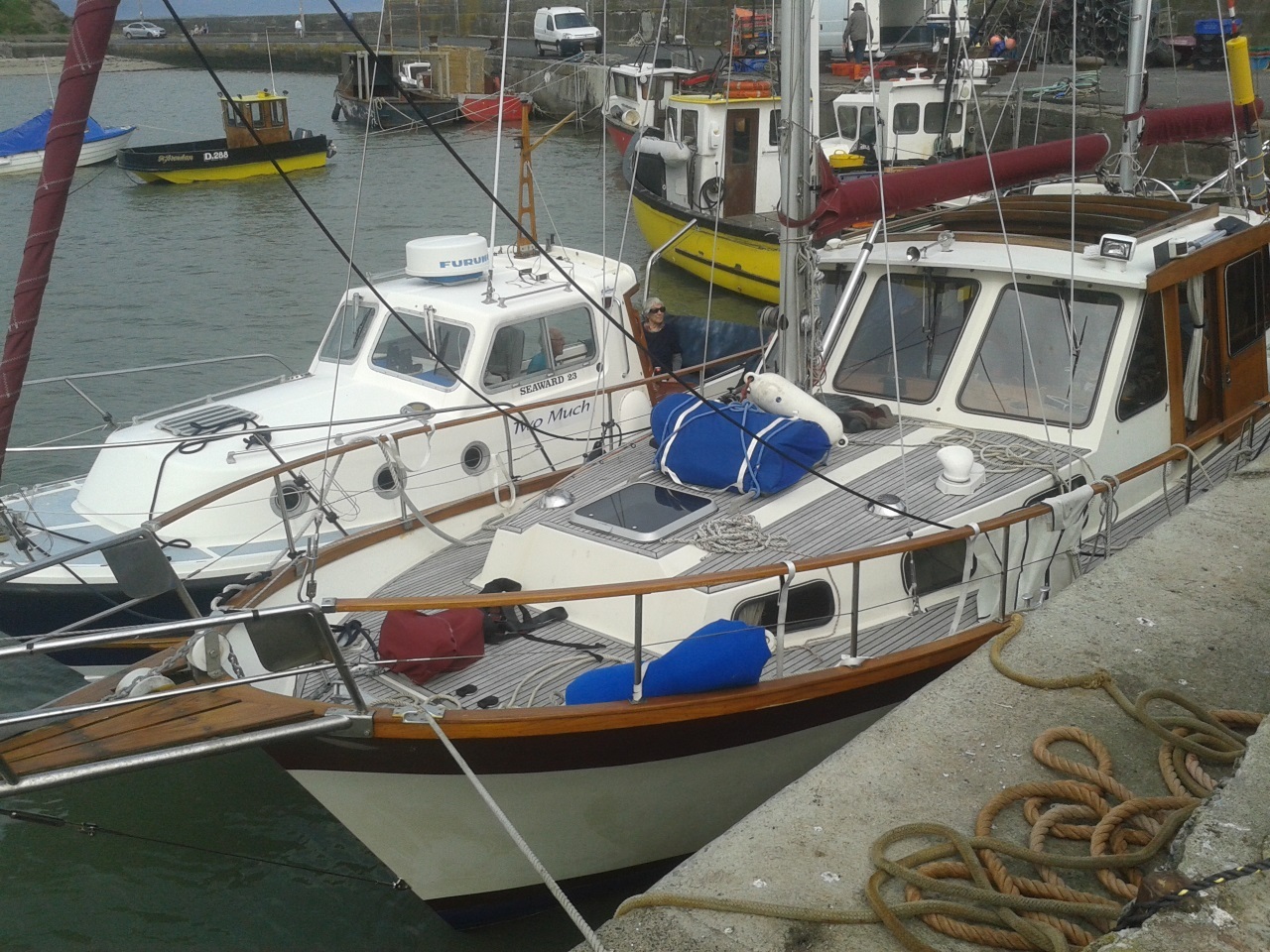 Registered in the Republic of Ireland. Registered No. 81187