A night of sailing and celebration at HYC
01 September 2016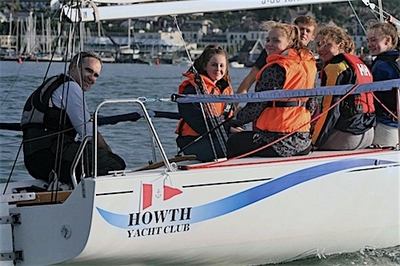 The last 'official' Friday of the summer brought a night of great excitement and celebrations in the club, utilising the usual great atmosphere around the annual 'junior keelboat sailing evening'. 100 junior sailors arrived to take part in the evening sail on the four ISA Sailfleets J80s that the club has chartered until the end of 2016 and the numbers were well catered for and aided by the launch and first official use of HYC's newly purchased five J80s. The boats were purchased at the end of July following the decision to utilise the generous Sports Capital Grant that was awarded in 2013 for the purchase of club keelboats.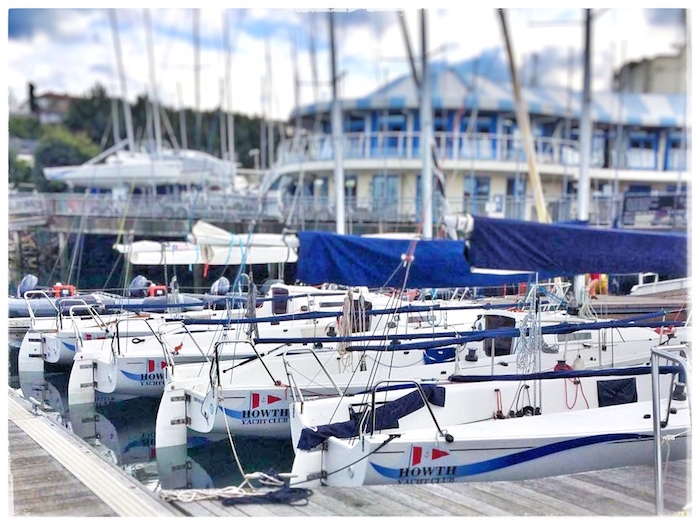 A third of the junior members were made up of the very young juniors that had participated in the summer 'Taste of Sailing' courses and they joined the excited and enthusiastic crews on the new J80s that had been delivered from the south of England to Rosslare, towed to Howth by Ian Malcolm, Ian Martin, Killian O'Reilly and Paddy Gregory and then prepared by Luke and Chris Malcolm during the final week of August and in time before everyone returns to school! Facilitated by a large group of volunteers, RIB drivers, Committee Boats team and shore team, the Junior Committee took full opportunity to use the 9 available J80s and set a 'fun-course' in Howth Sound and in idyllic weather conditions.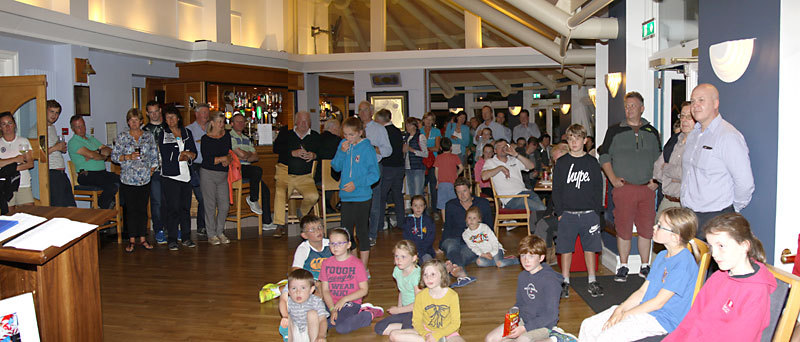 There was a party atmosphere when all came safely ashore and when the kids had finished tucking in to a generous offering of pizza, chicken and chips from caterer Jason, Commodore Berchmans Gannon presided over a special celebration in recognition of many of HYC's junior sailors, including an interview and presentation to 17-year-old Ewan McMahon who recently won the boy's silver medal at the Laser Radial Worlds.
The Commodore thanked the teams who were involved in the J80 keelboat purchase, outlining the astute manner in which the project was managed and executed by a small team led by Kieran Jameson. Having assessed the potential and tested viability of this project over the past five years, the General Committee outlined that the 5 boats are to be used for a variety of activities and integrated with a vision to build a sustainable platform for the development of youth sailing and youth membership of the club.
Utilising the added benefit of being IRC rated, the assymetric-spinnaker-rigged boats are initially being made available to members for the upcoming MSL Park Motors Mercedes-Benz Autumn League in Class 2. This can be done by booking directly at the club's main office. See here for charter details
See video below and photos of the night in the Gallery
Registered in the Republic of Ireland. Registered No. 81187