Cruising Group Annual Awards Dinner
31 January 2016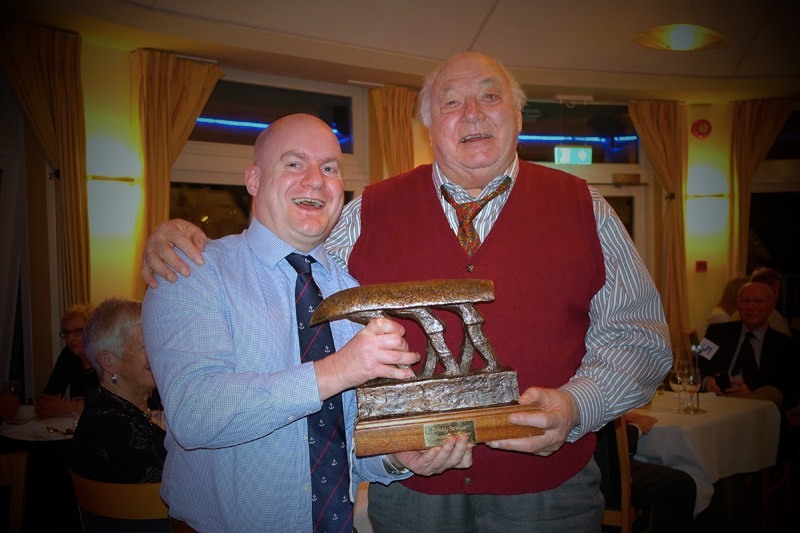 The Howth Yacht Club Cruisers Annual Awards and Dinner was held in the club on Friday 29th January. The event was attended by more than 70 cruiser enthusiasts. The evening started with a vigorous exchange of cruising news views and tales in a warm up session in the bar. This was followed by dinner in the restaurant. One of the dinner courses was a gourmet brain teaser quiz presented by Gary McGuire.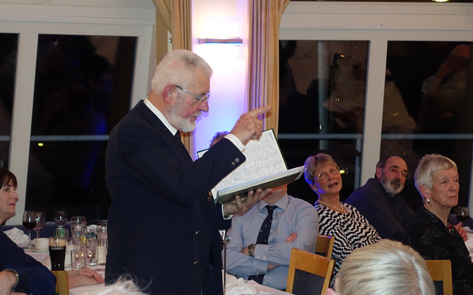 The level of the questions this year was up to the Gary's usual standard and generated much debate during the dinner. This year there was an outright winner, out pointing, all the others by at least a whisker and a half. First over the line was the Wild Again team captained by Sheila O'Reilly and declared winner of the Ken Moles Trophy.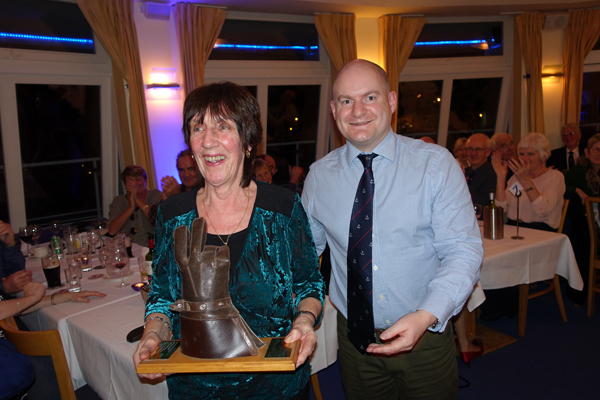 This was followed by the Cruiser Awards. This year 6 logs were submitted for scrutinising; Percy Boyle, and Aine Carroll in Hair Raiser cruised to Spain and the Azores, Sean McCormack cruised to his favourite Scotland, Harry Whelehan cruised the Irish Sea, Ken and Carmel Kavanagh cruised from Howth to Spain. Mike Medcalf in Taurus submitted a log of their circumnavigation of UK, John McInerney in Nos Na Gaoithe submitted a log of his cruise to the South Coast of UK and Scillies. The logs were judged by last year's trophy winners, Trish Phelan and John O'Reilly.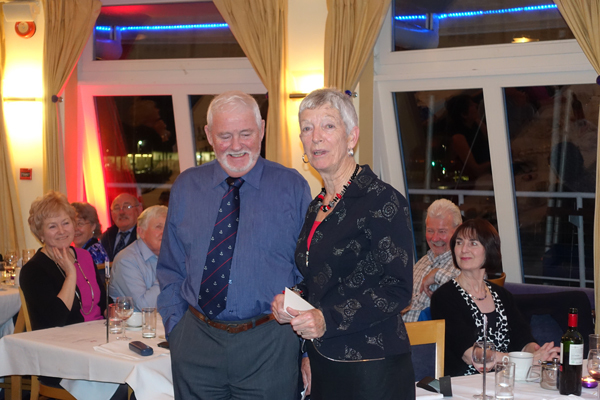 The Menton Trophy was awarded to Percy Boyle and Aine Carroll in Hair Raiser for their cruise to Spain and the Azores. Unfortunately they could not attend the prize-giving due to bereavement. Our sincere condolences to Aine on the loss of her Mum.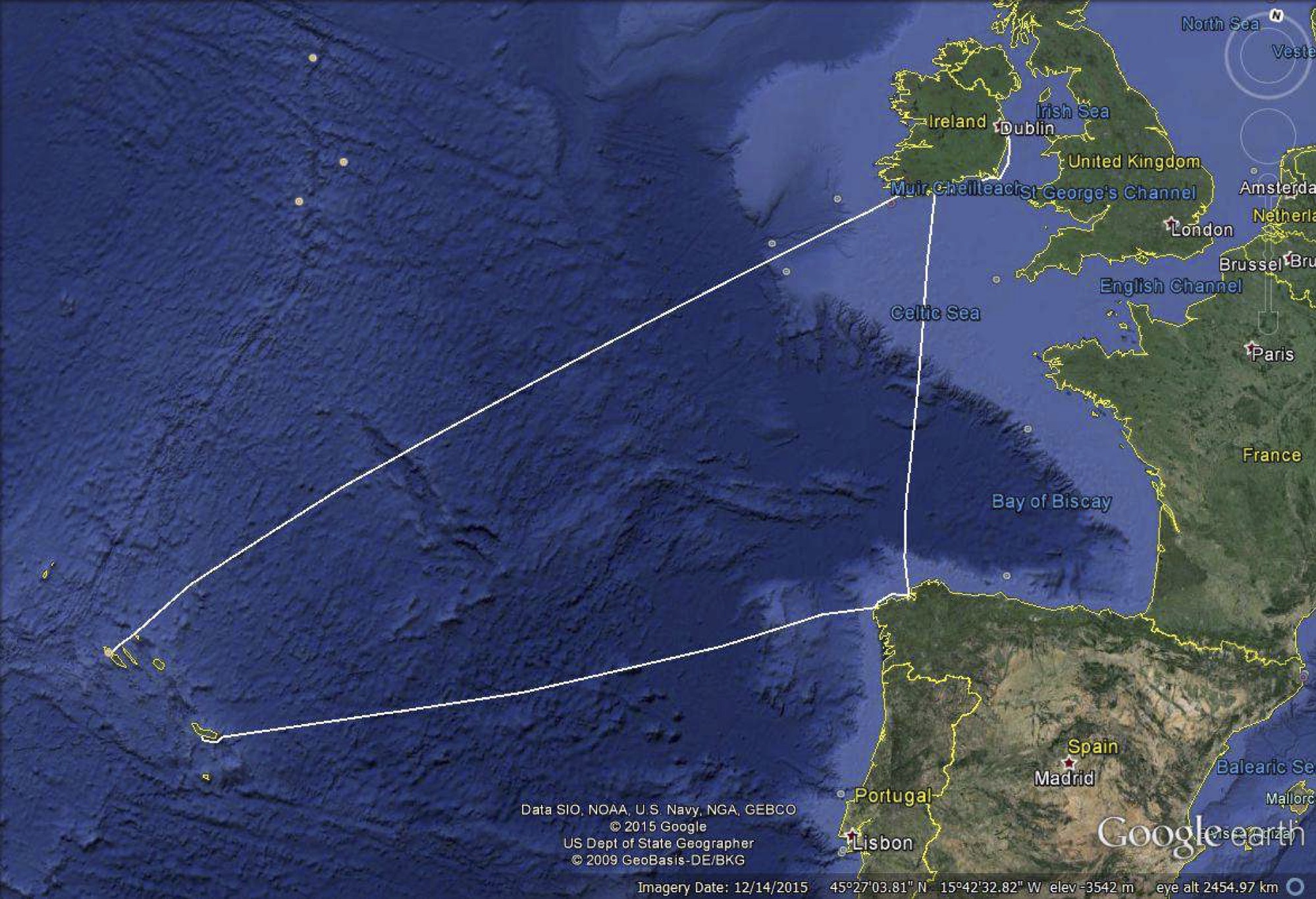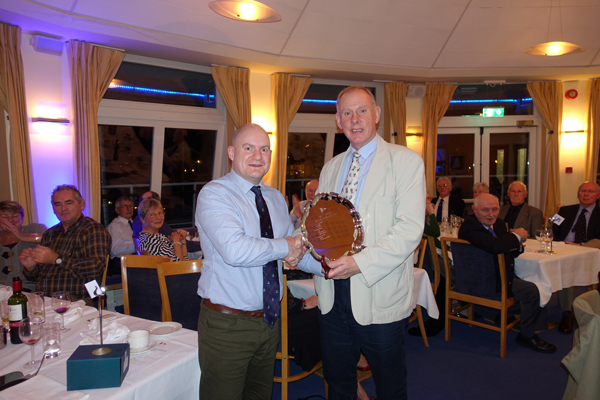 The Donal Skehan trophy is awarded to a nominee of the Howth Yacht Club Cruising Group in recognition of his/her achievements, contributions and/or services to sailing that might not in other circumstances be duly recognised. This year's winner was involved in thousands of racing events, millions of cruising miles and thousands of prize-giving events. His fantastic achievements in all these events were accomplished by getting all the stories, whether they were true of false, and photographs of millions of these formidable events onto the Howth Yacht Club website. This year the Donal Skehan trophy was awarded to John Deane.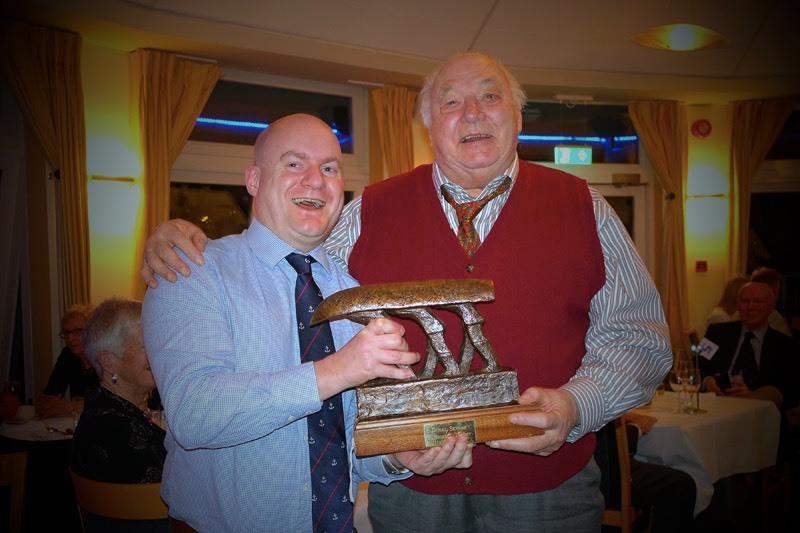 On behalf of the Howth Yacht Club Cruiser Group I would like to extend a big thank you to all the catering, bar and administrative staff who helped to make this year's Howth Yacht Club Cruising Group Annual Awards and Dinner a very memorable occasion.
Garry Davis
HYC Cruiser Group Captain
Registered in the Republic of Ireland. Registered No. 81187