DeDannan sails into Venice
07 October 2015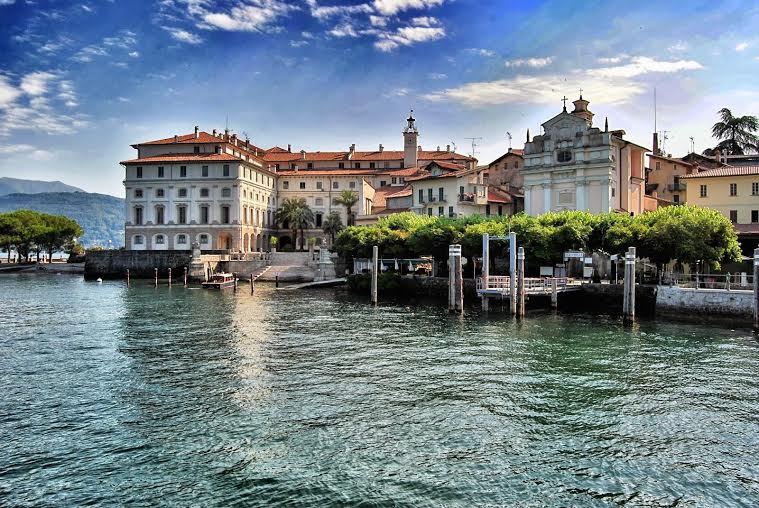 The continuing report from Tony Olin on DeDannan - this time from their visit to Venice... 'We upped anchor from the harbour in Rovinj at 06.00, the sun was rising and the sea calm as we motored out into the Adriatic for the trip to Venice some 60 miles distant, the only other boats at sea were the local trawlers, they are generally much smaller day boats unlike our own fleet in Ireland.
The wind was light from the NW, the sky was overcast and grey as we made 6 kts under motor in a slight sea on our course of 290* which should see us off the entrance to the Lido Di Venetzia for 16.00 all going well, the weather forecast was for light NW winds in the morning, then fresh NE from midday. We had a few days of thundery cold wet weather and this was to be the last of it, very unseasonal at this time of the year.
Linda had been sleeping as I set off, she came on deck at 10.00 looking grey and seasick, very unusual, it's me that suffers sea sickness from time to time, DeDanann was rolling a lot in the short choppy sea with no wind to keep her steady, usually I motor with the mizzan sail set, if there is any wind at all it keeps her nice and steady, we always have the mizzan set on anchor as this keeps her pointing into the wind.
By midday the forecasted NE wind (Bora) came up with a whistle in no time at all, it went from 5 kts of NW (Maestral) to 18/20 kts of (Bora), out with the main and Genoa, off with the engine and DeDanann took off at 7/8 kts, within an hour the sea became rather confused, the waves became steep and short as they changed direction running from the N to the NE, the Adriatic reacts to wind change very fast and settles down when the wind dies off, DeDanann has a kindly motion in all but very rough weather, I could see this on our voyage from Pula to Rovinj earlier in the week, there was a couple of lighter med production type boats sailing close by bucking up and down in the short seas whilst DeDanann was much more steady and comfortable, although, they were pointing up a lot closer to the wind than we could.
The wind strengthened to 30/35 kts by 14.00, we could have galloped to Venice in this if only for the confused seas, I reefed her down considerably and still made 8 kts, we tried to have lunch but the motion was too bad to enjoy it, pouring out a cup of tea was a job in itself, Linda was still sick, I held out well until an hour off Venice, I know well the signs, I start removing cloths as I feel hot, then the yawning starts, then sweating, then the dreaded vomiting, that feeling like you are going to die, then you start to wish you were already dead, it reminds me of my school days looking at the big clock on the wall, thinking, four more hours, three and a half more hours, I start doing this when I have sea sickness. I think this is only the second time to be sick this year, given we have clocked up over a thousand miles, I suppose that's not bad.
We arrived at the entrance to the laguna da Lido with its distinctive chequered lighthouse to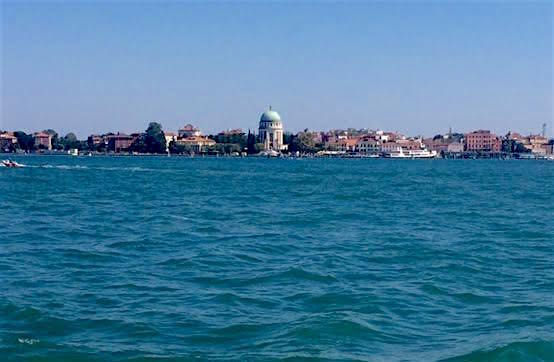 starboard, the channel is dredged to 10 meters and is well marked for arrival in darkness, the rough seas that we were having coming in died down fast as we took the shelter of the breakwater, our mal di mar went as we sailed through a bouyed channel that quickly becomes very busy with fast moving traffic, as we entered the canal keeping to starboard two fast ferries were coming out fast on our side to overtake some smaller boats, we had to move over to the centre to avoid a collision, their interpretation of the coll regs differ from ours I suspect, it's a case of, when in Rome, do as the Romans do.
We had booked a berth in the Diporto Vella Venitzia sailing club at Sant Elena, Linda called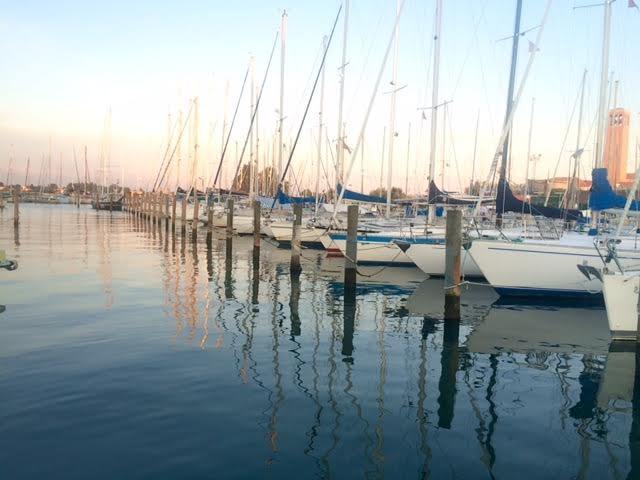 them up as we sailed up the channel, two members of the club kindly came out in a little speed boat to pilot us in to our berth in their Marina, we tied up between posts that you throw your lines over, we had never done this before but we got plenty of help from the local sailors, there was great banter from them and we were made most welcome, they were delighted to see a boat from Irlanda, they all seem to follow Irish rugby, I was relieved of a few more little devils of Teelings Irish whiskey, and they were thrilled to receive them, we never once felt any sort of welcome in Montenegro or Croatia, papers of the boat and your money please is all you get there. I took Alfie for a quick walk to relieve himself, as we moved through the marina everyone we passed would smile and say "bona sera" we were glad to be back among friendly people.
The DVV sailing club Marina is well positioned for visiting Venice, at €70 per night or €840 for the month for DeDanann was not too bad, the facilities are basic but they are kept clean and tidy, they have a yard with crane and a nice friendly mechanic works out of there.There is little swell from the constant traffic that moves through the canal, this, I am told, can be a bugger in some of the other marinas that take visitors, DeDanann sat well between the mooring posts, rising and falling in the 1 meter tide.
Venice in August is a busy place with visitors from all over the world crowding the narrow streets, the canals are hectic with traffic but there is a great buzz about the city, Linda is a much better navigator on land than I, it's easy to get lost here and one needs good walking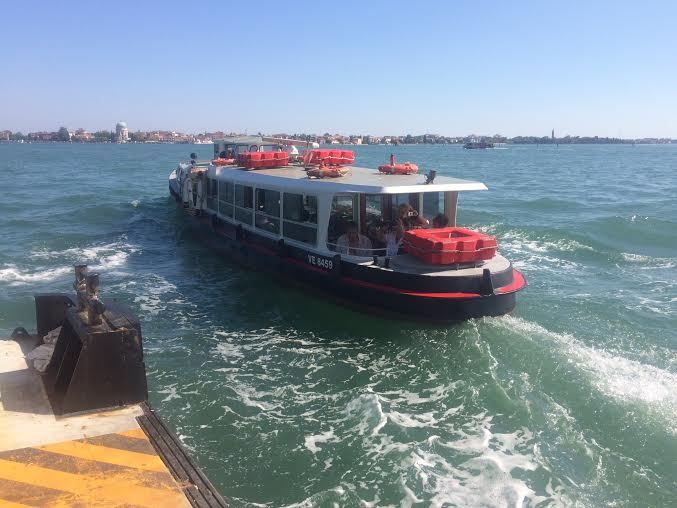 shoes. The trick to see the sites of Venice is to buy the weekly travel ticket @ €40, this covers transport on all the vaporetos (public waterbus), they have an open bow and stern deck with good seating and one can go from station to station all day long for very cheap, getting on and off as one likes, a water taxi would cost €100 or more for one trip. Shopping for food in Venice is very expensive, with only small mini markets here and there, the trick here is to do a weekly shop in the big supermarket on the other island Lido (Leedo), in fact, if we were returning to Venice for a short break we would take a hotel on the Lido, it's a really nice island with some fine hotels, a great beach club that is used on the weekends by the venetians, and a whole lot less tourists crowding the streets, it's only ten minutes on the vaporetos to Venice. The tavernas are less expensive here and just as good, the cost of eating in Venice is appalling, coffee and a croissant in Saint marks can easily cost €20, even in the back streets where the marina was the cost of eating out in the local tavernas was prohibitive, €180 for two was the usual.
I was walking the canal near the marina one afternoon, I got chatting to an elderly gondolier parking up his boat for the siesta, he put it between two posts with great style, he was now retired and just helping out his grandson who runs his gondola now, he told me generations of his family were gondoliers, that in his grandfathers time their were 10.000 gondoliers operating all of the islands, now only 600 are licensed, the licence being handed down from father to son, this man had the upper body of a weight lifter, he was fit apart from a big ponch in his seventies, he told me of being the first gondolier to cross the English Channel and enter the Guinness book of records for his wonderful achievement back in the eighties, I could tell he was very proud of having been chosen among all the gondoliers to undertake this great feat of seamanship for Venice.
We discussed the build of a gondola, made from cherrywood and mahogany, the port side longer than the other in order to counteract the tendency to turn to the left at the forward stroke, flat bottomed to allow drift, the fancy ornamental iron headpiece is there to counterbalance the weight of the gondolier as he rows from the stern, gondoliers use an oar with a forward stroke followed by a short back stroke, contrary to popular believe, it was never poled like a punt as the canals of Venice are too deep, it was an interesting encounter and I was glad to have met him.
I was having battery problems again, two more of the Vetus batteries that I bought only last year went down, that's four out of five gone in thirteen months, I have had my charger checked twice this year and found to be working properly, I have good solar charging that keeps up with the demand very well in this sunny climate, they are not good batteries and I found their back up very bad, try getting replacements on warranty, it's like getting money back off Ryanair. The cost of replacements here in Venice was €220 each plus €40 for delivery to the marina by water courier, I didn't fancy hauling batteries on public transport, they cost €118 each in Mallorca last year delivered to the boat. I disconnected that bank and will work off the other bank until I get back to Greece, with a good generator on board it's no problem.
We hired a car from the airport here in Venice and took ourselves off to Lake Maggiore, near Milano, to attend the wedding of the daughter of our good friends Jim and Pauline from Scotland to an Irish lad from Wicklow, the reception was held in the wonderful gardens of the Hotel Dino, overlooking the Lake Maggiore and the mountains on the other side. What a hooley, a great gathering of the Scots and Irish, the hotel and food were only superb, in fact, it was by far the best hotel we have ever stayed in, they even accommodated Alfie for a tenner a night.
August 27th was my fifty sixth birthday, the hotel picked this up from my passport on checking in, I returned to my room from breakfast to find a fine bottle of champagne decorated with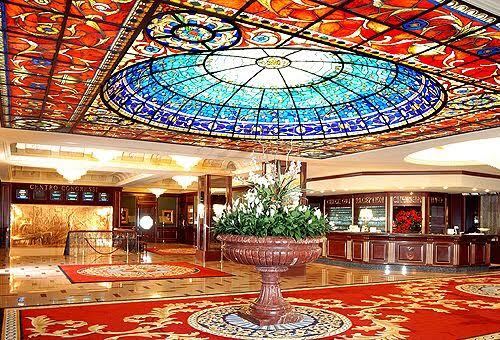 ribbons etc and a card that read, happy birthday Mr Anthony, from the management and staff of the hotel Dino, we gave it a pop after dinner that night. It was nice seeing Big Jim again, with me being away cruising and him recently retired back to Scotland after thirty years in Ireland operating as a large contractor in the construction industry, we did a lot of business together over those years and never a cross word between us, it was a hard couple of days for him as he is on the wagon after years of heavy drinking, I on the other hand have been a non drinker all my life, apart from the odd glass of wine with food, so big Jim and I went rambling after the meal with Alfie, to talk about the dire state of the construction industry, and the great characters we met along the road, some of them since passed on, we left the Scots and Irish to show the Italians how to drink and enjoy a good hooley.
Linda was having her hair done the morning of the wedding, she overheard a conversation between a local lady and a tourist, the wedding in the Dino today is Irish, they don't like cities, they like green fields, they drink lots of alcohol, lots and lots of alcohol, they stay up all night singing and drinking, I suppose that sums us up alright. We spent a few more days here after the wedding, the others wanted to take a boat trip around the islands on lake Maggiore (top photo), I secretly cringed, not more water and boats, Linda would say, we fancied spending some time on terra firma, when she was booking the hotel the receptionist asked, would we like a sea view, No, said Linda, a mountain view would be better.
On our return to Venice we took it easy for a while, Venice can be exhausting with all the walking and getting lost, so we took our selves off to the other islands of Burano and Murano, famous for their glass works, we visited a few of their factories where one can see the glass blowing taking place, they all have factory shops were one can buy their produce at discounted rates, I am told that a lot of the glass that the tourist shops in Venice sell is fake, made in China, and grossly overpriced, if you want Murano glass then you come to Murano.
Murano could be a good spot to moor up against the many vacant wharfs for free, eat and drink for a lot less, only thirty minutes on the vaporetos to Venice, quite and peaceful is Murano.
We spent three weeks here and to be honest would liked to have stayed more, but one of our sons Toe and our eldest grandson Leo were coming into Corfu for a weeks cruising the Ionian islands, so it was time to get going on the long haul back south down the Adriatic, our last night in Venice was celebrated with some Irish and english cruisers moored up in the DVV, they were planning on staying on board for the winter in Venice and we enjoyed their company, we have not met any other Irish boats in the Adriatic, it was nice to enjoy the warmth of good Irish company, we have a great capacity to get along with each other, my parting gift to them was a breakfast pack of Irish sausage, rashers, and pudding from wrights, and a few of my little devils of Teelings Irish Whiskey, which was gratefully received. DeDanann is a well provisioned boat, lots of good Irish produce on board to sustain both us and our guests.
Sailing in and out of the Canale Di Lido is one of those moments one always remembers, as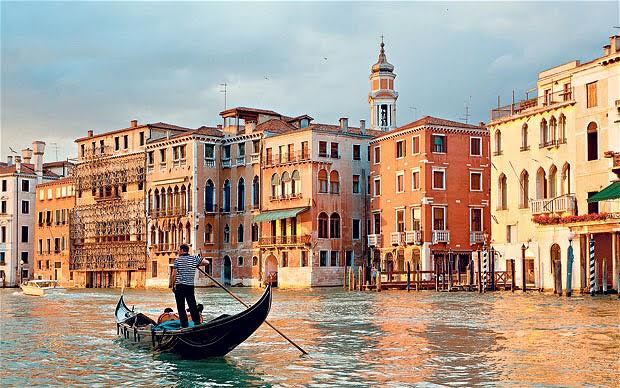 you come in and it splits into the Canale Grande with San Marco and San Giorgio in view, I suppose it's up there with New York or perhaps Sydney Bay, a memory to be cherished and something to tell the grandkids about, sailing your own Gondola into and out of Venice is something that one may be forgiven for boasting about.
I had a friend from Clare who died some years ago from throat cancer at 39, a great character and wonderful tin whistler and singer, he had a saying, no point keeping a good garden, if you don't take the time to smell the roses, well, he never really got the time to smell the roses himself, sailing into Venice is like smelling the roses.
DeDanann Out and off to Corfu.'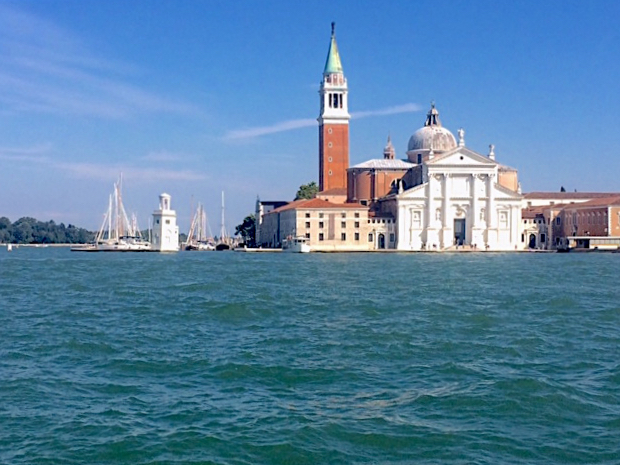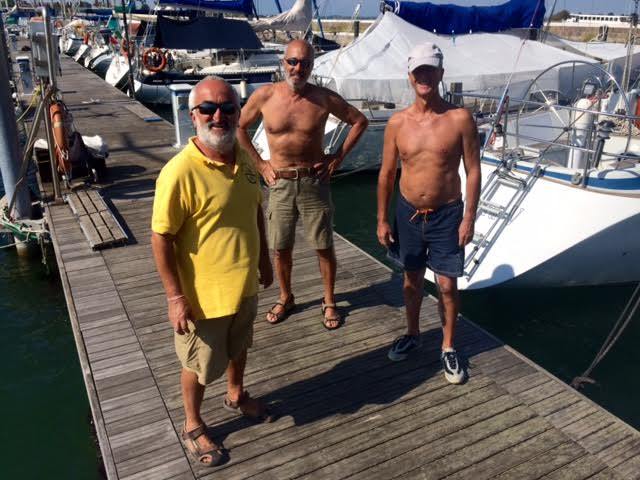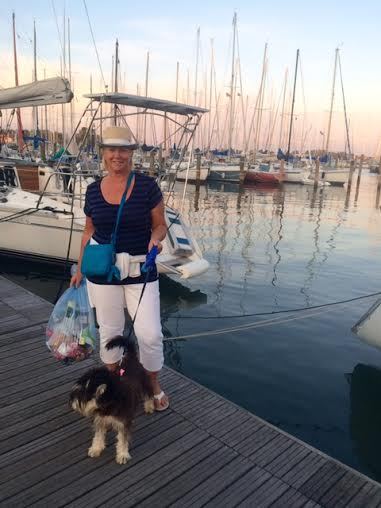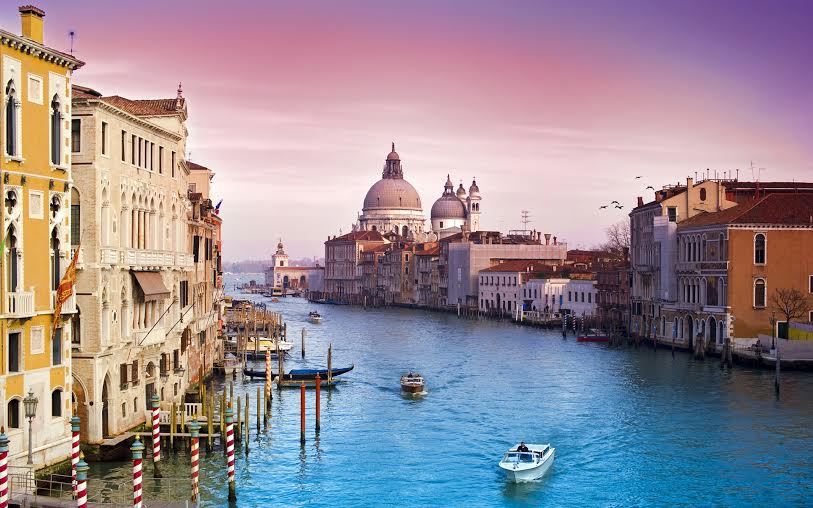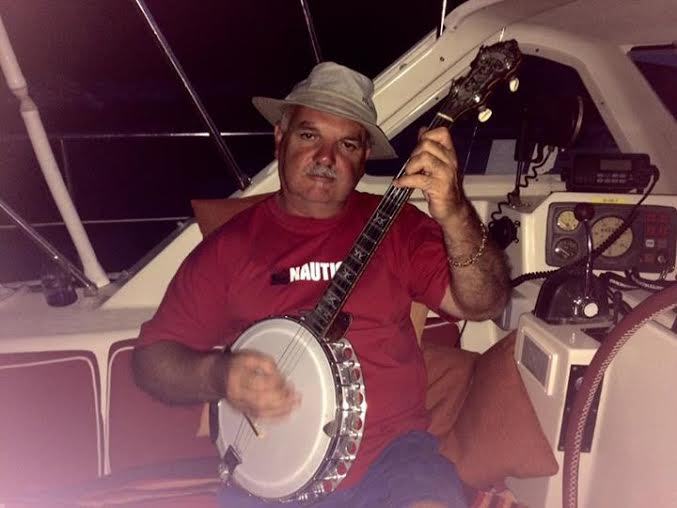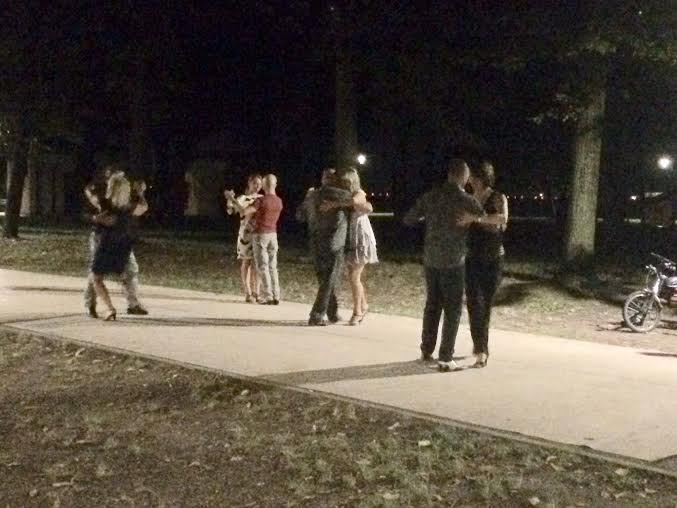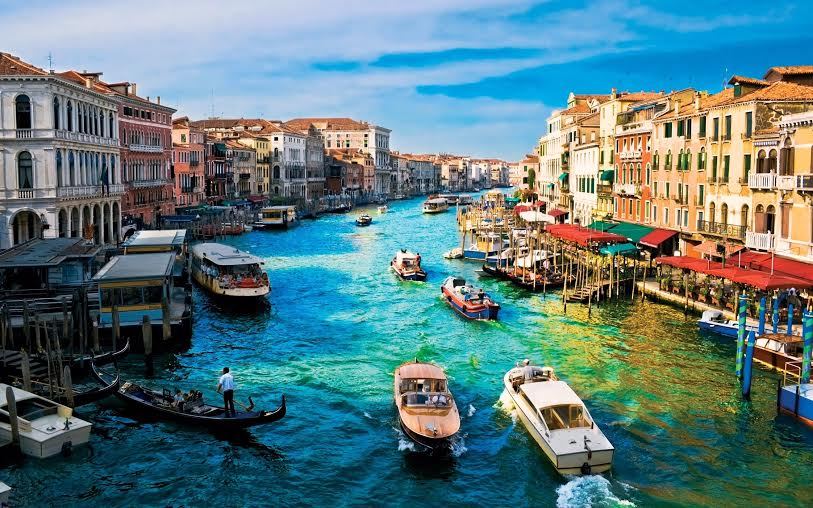 Registered in the Republic of Ireland. Registered No. 81187