A newsflash from La Lumiere of Howth
21 August 2015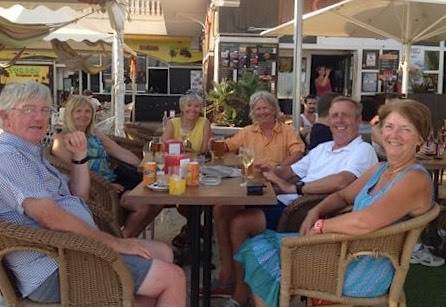 The final log from Ken and Carmel Kavanagh as they change plans and decide to remain in and enjoy the Costa Blanca for the foreseeable future..
The final leg! We have arrived at our final destination! The new Sardinia is Torrevieja on the Spanish Costa Blanca, 20 miles north of Mar Menor. Since August 3, we have been ensconced in our new home in the Royal Torrevieja Yacht Club and loving every minute of it.
The last report was from La Linea just beside Gibraltar from whence we departed on Monday July 20th to head for La Duquesa, a mere 15 miles along the coast in order to meet up with an old school friend from Ireland. At this stage of the the journey, we were still planning very much on going to Alghero where we had organised a berth with Ser Mar marina.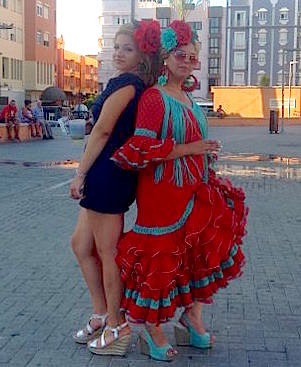 Having enjoyed the few days in La Linea, first of all celebrating our arrival in the Med and then by coincidence, celebrating "Domingo Rociero", the first day of a weeklong celebration of Spanish music and dance in La Linea. The town was in lively mode with many of its' inhabitants dressed in traditional costume spontaneously singing and dancing in the streets and of course consuming large amounts of alcohol in the cafes and bars around town!
Making our way along the Costa del Sol:
After La Duquesa, we popped briefly into Estepona and then on up to Benalmadena which has to win the prize for the dirtiest marina we have visited to date! The heat, noise and dirt were so overwhelming that we were glad to make an early departure for Marina del Este (Punta de la Mona) after just one night.
Then after enjoying two nights respite in this beautifully- located marina, we nibbled our way along the remainder of the Costa del Sol, calling into Almerimar, Almeria and finally Cartagena, a city we were really keen to visit. We enjoyed our visit to this city of major historic interest and by pure and delightful coincidence met up with two other boats, "Vid Vandre" from Norway and "Lazycat" from Brittany that we had first met in Bayona after all three of us had crossed Biscay and then had met in various marinas along the way.
We all met up on our last evening in Cartagena for farewell drinks as the Norwegians were returning to Norway for a few weeks and the French couple planning on going to the Balearics and, like us, on to Sardinia.
The Levante strikes again:
Our original plan had been to do an overnight sail to Denia about 95 miles further north. On Wednesday July 29th we departed Cartagena but unfortunately the wind, which had been so benign and cooperative since departing Gibraltar, swung round to the northeast and strengthened turning this trip into a slow slog against wind and swell.
At 1730 we got a weather update which mentioned the risk of severe thunderstorms later in the night just north of Alicante – the direction in which we were heading! So we contacted Marina Salinas in Torrevieja which was only an hour away and booked a berth there for the night.
We soon discovered that we were beaten to it by "Lazycat" who had heard the same forecast! Marina Salinas is a new marina in Torrevieja with excellent modern facilities but unfortunately it makes its money from the many restaurants, bars and cafes that have been built around the marina and which attract hundreds of holiday-makers every evening. Our night there turned into a real nightmare with a wide variety of disco music blasting away until dawn.
Real Club Nautica de Torrevieja comes to the rescue:
First thing the following morning, we phoned the other marinas in Torrevieja to see if we could change from Marina Salinas. Marina Internacional was full but Real Club Nautica de Torrevieja offered us a berth at a very inflated rate but we were so desperate that we took it. Beatrice and Eric of "Lazycat" soon followed!
We were then forced to spend 3 nights here as the north-easterly wind continued to blow hard and this gave us time to fall in love with the club and its wonderful facilities. The swimming pool and gym programme were particularly attractive as was the proximity to both Alicante and Murcia airports for direct flights to and from Dublin.
What little charm the town possesses is in the area of the marina with an attractive pedestrian zone with cafes, restaurants and some really nice clothes shops. An excellent Carrefour hypermarket is a 10 minute bicycle ride away and there is a great bus-service to many other towns and cities in the province of Valencia.
Even though, there are thousands of tourists here for the month of August, they don't impinge on our lives at all. Another bonus is that there is a balanced mix of tourists from all European nations, in particular neighbouring France, here on holiday and it would appear that many Spaniards from Madrid have holiday homes here as well.
So there is a great sense of " Spanishness" as you take an evening stroll along the Paseo Maritimo. Also, Torrevieja is not just a holiday resort. It is a real live working Spanish town with schools, a hospital and a permanent population of over 50,000. Therefore, it won't be like a deserted village during the winter months.
The adjacent cruising ground is also most interesting with Ibiza, gateway to the Balearics, 145 miles to the northeast and the fascinating Mar Menor, a few hours to the south. Furthermore, along the Costa Blanca between here and Denia, there is an abundance of pleasant anchorages and harbours all waiting to be explored.
With all these advantages in mind, we made some enquires at the office and discovered that if we became members, the cost of an annual berth for La Lumiere was well within our budget. So on Monday, August 3, we took the plunge and joined the Real Club Nautica de Torrevieja.
Having covered 1,945 miles, visiting 31 marinas along the way since May 24th, we called a halt to our planned trip to Sardinia and decided to remain here for the foreseeable future. So far we are quite delighted with our decision and are settling in extremely well.
(Top photo: Happy Hour in Cartagena!)
Carmel and Ken Kavanagh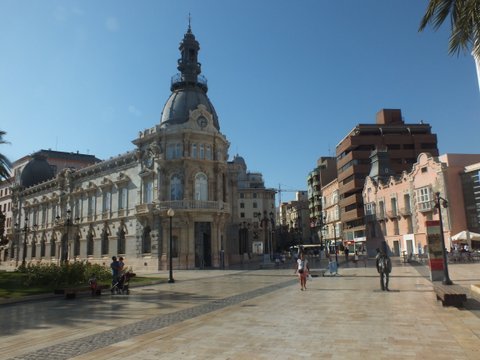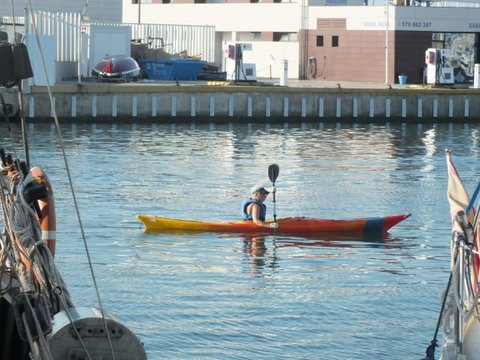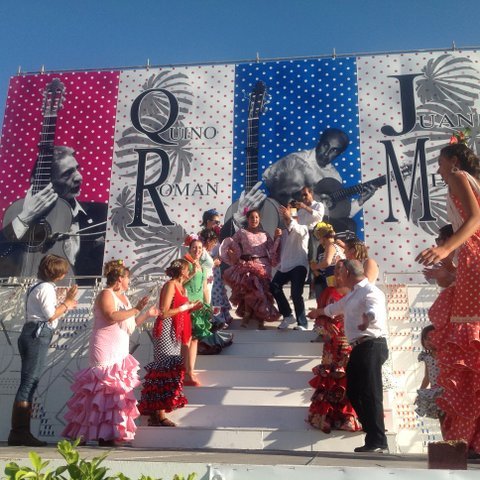 Registered in the Republic of Ireland. Registered No. 81187