Howth Cruiser Day
03 September 2014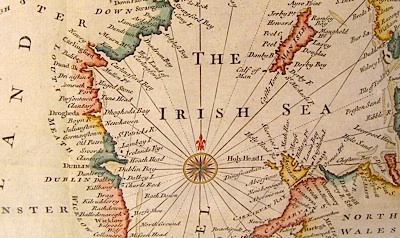 Saturday 6th of September is Howth Cruiser Day. At time of going to press there are 10 boats intending to cruise from Howth on Saturday Morning. 5 boats intend to cruise towards the Southern Ocean, stopping at Greystones for an overnight to join up with other boats from ICC who are gathering there for the weekend. The other 5 boats intend to go on a "mystery" Irish Sea cruise, the destination to be decided on Saturday morning.
The 5 long voyage cruisers setting out for Greystones include the following fine ladies:
Joslim skippered by John Connolly and co.
Alderbaran skippered by Pat Murphy, together with Olivia,
La Lumiere of Howth skippered by Ken Kavanagh together with Carmel,
Lady Francis, skippered by Joe Nolan,
Karena skipped by Brian Murphy,
The other 5 "mystery" destination cruisers include the following fine ladies:
Alice skippered by Mark Lynch and co.
Dovetail skippered by Cyril Geran,
Hair Raiser skippered by Percy Boyle together with Aine
Amelia Ann skippered by Kevin Crothers and co.
Bluebird skippered by Garry Davis
The forecast for the day is northerly winds up to approx. 15 knots.
There are a limited number of berths available for anyone who would like to try cruising for a day. Contact Joe Nolan (crewing agent) 0872563442
Cruiser crews will meet in the club at 10.30 on Saturday morning, and set out from the marina at approx. 11.00.
The day sail cruisers will return to Howth between 17.00 and 18.00; depending on weather.
Registered in the Republic of Ireland. Registered No. 81187