Tony Olin's 'DeDanann' in Sardinia
22 August 2014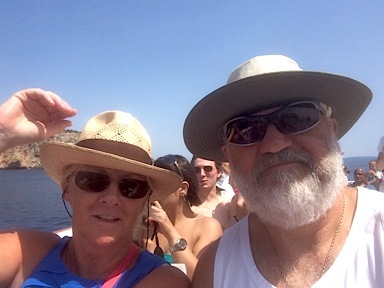 August 6th, we woke up after a good nights sleep from the long trek from Menorca outside the harbour wall in Alghero lying quietly to our anchor feeling refreshed, after a good breakfast of rashers and fried tomatoes we readied the dinghy and found our brand new outboard would not start, so out with the tools some sucking and purging of the fuel line got her going and off we went into the town quay for a ramble and to check out the marina's for a berth, it always pays to agree a price in advance as the cost of mooring in July and August can be very expensive, although, the Sardinians I have to say are not a greedy lot unlike the marina's of the Balearics who would screw the last euro out of you with gusto. We greed €80 per night with the very nice people at the posh marina sant Elmo, the marineros come out in their boat to direct and push you onto the berth which is a great assistance and makes berthing so much easier, they then have marineros ready to take lines and even come aboard to tie you up.Alghero is a fine town to visit with a historic quarter around the grand harbour with plenty of fine cafe's and trattoria's,nice shops, fruit and veg market,fish market, great coastal cycle path, and wonderful beach, lots to do with the kids,very family friendly, no hooligans of any sort or bad behaviour by the young people,the locals are a very friendly lot who have not let the mighty euro become their god, we had an occasion going on a boat trip to see neptunas grotto, I asked the ticket seller how much for two, he said €50, as I took out the cash to pay him he said, perhaps a little discounta, and handed me back €20, it's not in their nature to screw the traveller and the trip was great value and worth doing.
We took the bus to Sassari, a fine old city about an hours drive through tiny little villages and countryside, it reminded me of the west of Ireland on a summers day only they are not near such good farmers as the Irish.
The city centre is alive with small family run shops mixed with all sorts of workshops making high end re-pro furniture, leather goods, jewellery, lovely antique shops all at very reasonable prices by Irish standards, we came across probably the finest hat shop that I have ever been, and I have hats from all over the world, at great value and quality, there are none of the franchised high street shops that one encounters in Ireland and Britain.
We rambled about the side streets where the locals live in rather tall tenement buildings six stories high, with grand entrance halls and staircase decorated in fine barrell vaulted stucco works and terrazzo floors, fine ornamental wrought iron railings and balconies, this was the work of some of the worlds finest craftsmen, some who indeed came to Dublin from Italy to build the fine church's and of course some of the finest Georgian buildings and town houses in the world, my late grandfather often spoke of working alongside Edagio Rocca, grandfather to miss ireland Michelle Rocca, and the Verso brothers laying mosaics and terrazzo floors all over ireland,I my self worked alongside Paddy Rocca, Michelle's father, the best tiler in town in his day and a later generation of the Versos laying terrazzo in the first McDonald's in grafton street during the seventies, they would do this work behind screens at night with other Italians in order to keep it in the family so to speak.I restored many of Dublin's Georgian and Victorian buildings during my time and have on occasion seen the finest of Bossi and Adams fire surrounds painted every colour of the rainbow by the generations of Dublin tenement families that came and went in these buildings who had no idea of the value of these works of art, people with little or no money living with genuine works of art when the so called rich and famous paid a fortune for re-pros of these works ? I expect it is the same in these fine old run down buildings here in Sassari.
The city closes down for the siesta from 12.30 to 16.00, we went to a cafe in the Parc dela Republica where the locals come to take the shade after their lunch, young and not so young couples come and fondle on the many bench's under the trees, we watched one not so young couple meet up, he sat down as the pretty lady lay along the bench with her head on his lap, yer man with his hand up her skirt "it was a hot day"and he was probably just taking her temperature, as she sucked contentedly on a ice pop that he had taken to the park especially for her, the Italians know romance and that's for sure.
In any way, we spent six days in Alghero and enjoyed every one of them and now it was time to move on, so we headed out South along the coast under full sail in 15kn of NW winds as far as the bay of Oristano about 45M distant and anchored off as the sun was setting behind the capo San Marco LH in 6M of water, dinner was a benidos steak pie from a tin and some side salad which was well received as we sat under the light of a very fine paraffin lamp that I bought recently at a auto jumble, the vendor, an old country farmer with an interest in these things advised me that it was made by the Germans for the First World War and that I would never ever find a better lamp anywhere in the world, it cost me €25 and I think he may be right as it is used every night both for dinner and as our anchor lamp which I hang from the boom and it never blows out, as any sailor used to coming into an unknown anchorage after dark knows it can be extremely difficult at close quarters to see other boats with just their mast light showing, a paraffin lamp at eye level is yer only man.
The following morning after more rashers and fried tomatoes we set off south again for the Isola Carloforte (St Peters Island) 50m distant in light winds on the nose so the motor was turned on and we motor sailed @ 6 kn arriving in the afternoon, the marineros came out to tout the business and a price of €80 per night reduced from €125 was agreed and they took us in and moored us up on the town quay in the old town of Carloforte.
Carloforte has a very fine harbour alongside the old fish dock which is the main source of income for the local people, they also have a small marine college that has turned out many a merchant sea captain, you meet old retired sea men who have travelled the world in the merchant marine, I met one old guy who spoke fondly of coming to Cork and Dublin during his years on the sea, I met another cafe owner who when he heard my accent told me of some of the best days of his life training as a manager in the shelbourne hotel, of the great night life on Leeson Street in the 80s and the fine Irish girls that he met along the way, he spoke most fondly of the general manager and the staff there and still keeps in touch with some of them.
We spent five days here as the winds built up to 35 kn from the north, it was great entertainment each evening watching the Italian skippers berthing in what could only be described as chaos, they have no sense of the coll regs and they pull in and out in front of each other without a thought, the body language is great as they get upset with each other.
We enjoyed our time in Carloforte, the people just like in Alghero were without exception friendly and most helpfull,they are easygoing and never in a hurry to take your money, we will come again some time. So off we set this time east along the coast to the little port of Tuelada on the S coast 40M distant, their was a good sea running from the previous days of high winds which eased as we turned east and got the shelter of the land and we had a cracking sail up to Tuelada in about 15/20 kn of wind, we tied up in the small marina before the sun went down, I went swimming as Linda cooked dinner. The next morning we were up early, got our new go cycles assembled, ( these are the rolls royce of electric bikes and cost as much) and we headed off the 9 km to the little village of Tuelada, it's a sleepy little place with not much doing, not even a trattoria open for lunch, so back to the boat for some swimming and lazing about.
We left Tuelada for the grand harbour of Cagliari, the Capitol city, some 45m distant and tied up in the nice marina sant Elmo @ €80 as usual in august,as we were backing up to the berth we sucked up the un-weighted lazy line that is attached to the fwd mooring line into our bowtruster, i had to don my diving gear and undo the mess wrapped all round the prop, the response from the head marinero when I complained about these lines not being weighted was the usual shoulders up, arms out and he said "señor, is complicate,"and he walked off to leave me at it ?
Cagliari is like most Capitol cities, it has good and bad areas for the traveller to note, although we saw no bad behaviour, but a lot of beggars in the streets, this is a enormous harbour with a mixture of fishing, yachts, ferries, deep sea ships, and a strong naval presence, it has a fine old town that is very well kept alive with high end Italian clothes shops, jewellery, and no end of designer sun glass shops, quaint little trattoria's along the narrow side streets and the usual friendly people everywhere.
Our time in Sardinia has now come to an end and we will head for Sicilia some 180m distant, we have enjoyed the time spent here and the fine people that make ones stay a pleasant one, however, we don't like Italian food, their is fish and spaghetti coming out of our ears, I have been surviving on pizza when we go out, we either have lunch out and dinner on board or vise versa, and when they have a steak on the menu it's always horse meat thats as tough as leather, we forget living in ireland the wonderful homegrown food at our disposal.
DeDanann Out and off to Sicilia.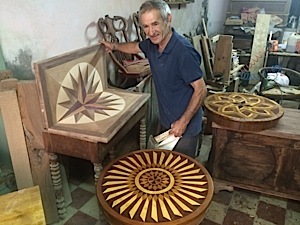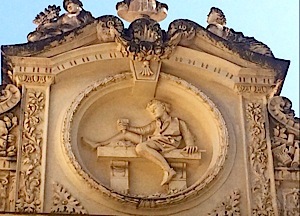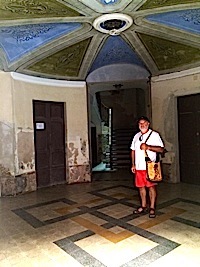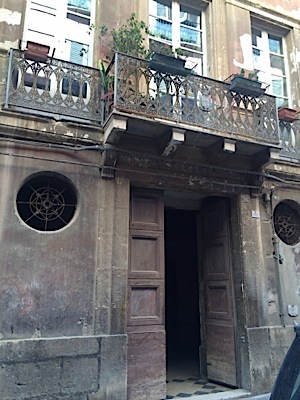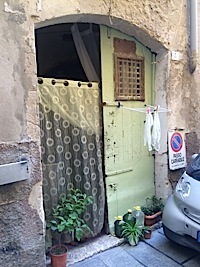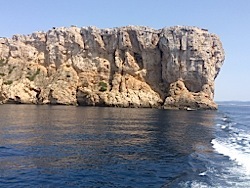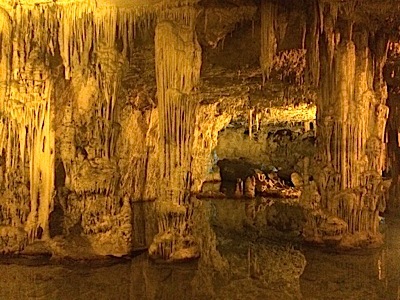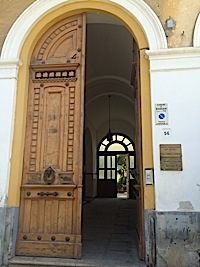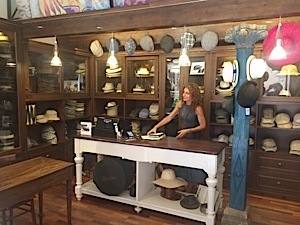 Registered in the Republic of Ireland. Registered No. 81187