K25 Raise Funds for a New Campaign
05 March 2023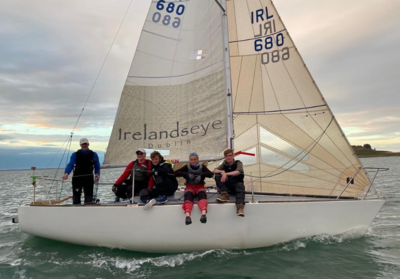 Last Friday evening, Howth Yacht Club's dining room was filled with excitement and anticipation as the Club's under 25 keelboat squad, the K25 team, hosted a successful fundraising dinner to raise funds for their upcoming 2023 campaign. The event saw 90 guests, including Enda O'Coineen - renowned ocean sailor and owner of the K25's boat 'Kilcullen', in attendance for a night of fun, food and entertainment.
The evening featured a fantastic auction, but that wasn't all. Guests were also treated to special guest speaker Enda, who shared his knowledge and expertise of ocean sailing with the eager audience. He was able to offer valuable insights into the challenges and rewards of sailing at the highest level, providing the K25 team and other young sailors in attendance with plenty of inspiration and motivation for the future.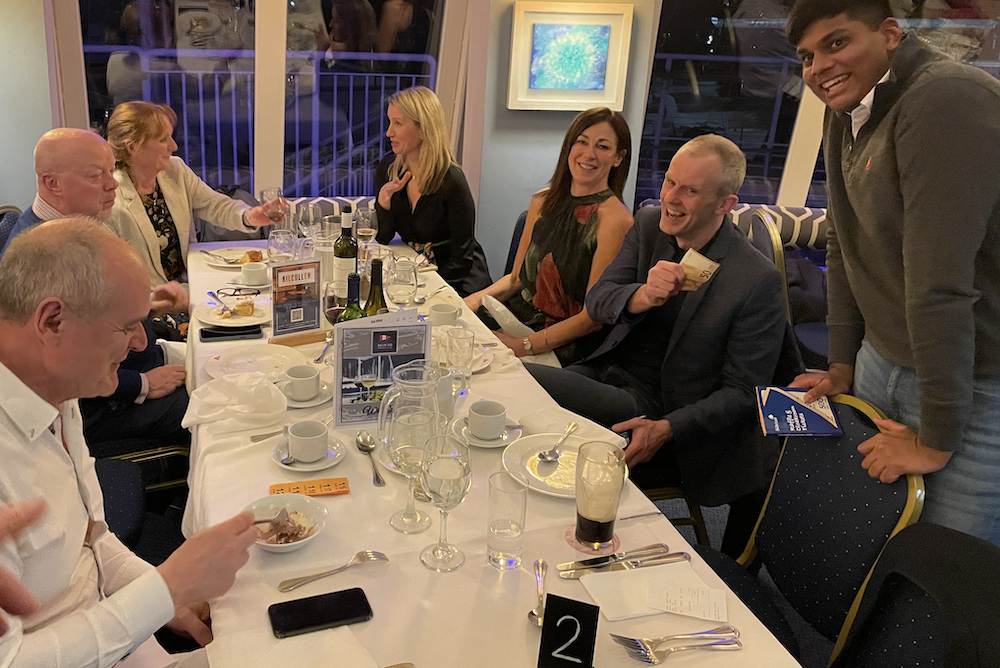 In addition to the auction and the guest speaker, the fundraising dinner also featured a raffle with some incredible prizes, all kindly donated by members of Howth Yacht Club and local businesses. The top prize was two pairs of vouchers for a weekend 'introduction to keelboat sailing' course, facilitated by K25 team member Jane Hunter. This exciting prize was hotly supported, with everyone keen to get their hands on the chance to improve their sailing skills.
The success of the event was made possible by the generous support of the guests, donors, and sponsors. The K25 team and Howth Yacht Club would like to extend their sincere thanks to everyone who donated prizes for the auction and raffle, and to everyone who came along to support the event.
Speaking after the event, K25 sailor and HYC General Committee Member Lara Jameson, who helped co-ordinate the team for the fundraising dinner, expressed her gratitude to everyone who had made the evening such a success. "We are absolutely delighted with the support we received for the fundraising dinner," she said. "It was a fantastic evening, and we were thrilled to have so many people come out to support us. The funds we've raised will make a huge difference to our 2023 campaign, and we are so grateful to everyone who contributed."
Overall, the fundraising dinner was an outstanding success, and a testament to the strength of the Howth Yacht Club community. With the support of its members, donors, and sponsors, the K25 team is sure to achieve great things in the years to come, and we look forward to following their progress with interest. Sincere thanks to all who contributed.
You can still contribute to this worthy cause by clicking the donate button below - every little helps the guys with the year ahead.

Registered in the Republic of Ireland. Registered No. 81187