SAVE THE DATE: 8-10 Sept for ICRA National Championships
23 February 2023
Howth Yacht Club is delighted to be hosting the 2023 ICRA National Championships this year! The Irish Cruiser Racing Association's annual event will be held from 8th to 10th of September, 2023; a bit later than the event's run last July, when it was part of Volvo Cork Week.
This year's championship promises to be a highlight of the 2023 sailing season, with an international team of Race Officials led by our own David Lovegrove, who is "excited to ensure top class racing for all those entering." Another exciting component of the tournament will be the J24 Nationals, which HYC looks forward to welcoming as part of the event itself.
ICRA Commodore Dave Cullen is anticipating a 100-boat fleet for the event, and says that the Notice of Race is forthcoming, according to Afloat. So make sure that Sept 8-10th is blocked off in your calendars -- more details to follow in the coming months.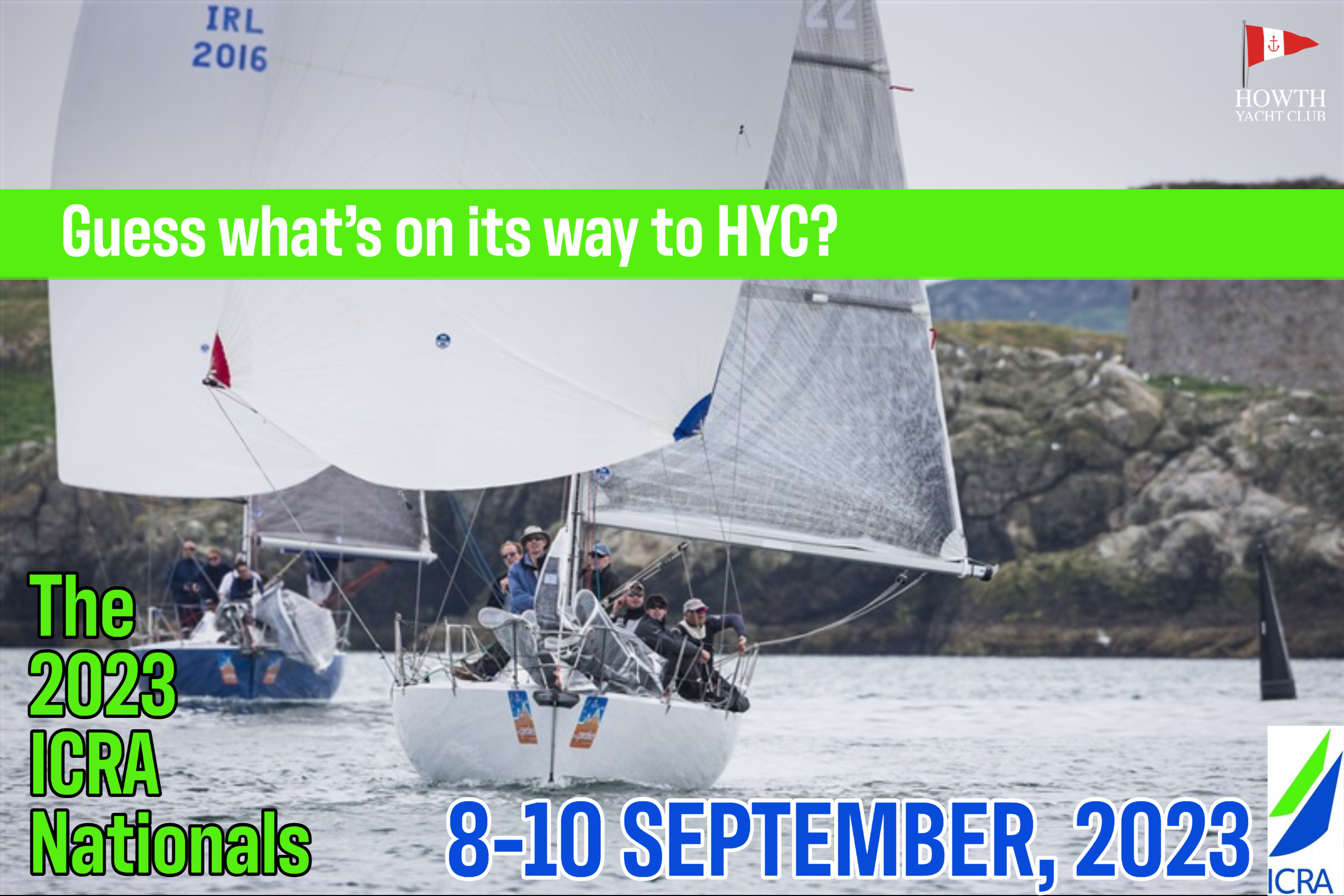 Registered in the Republic of Ireland. Registered No. 81187