Christmas and New Year's at Howth Yacht Club
15 December 2022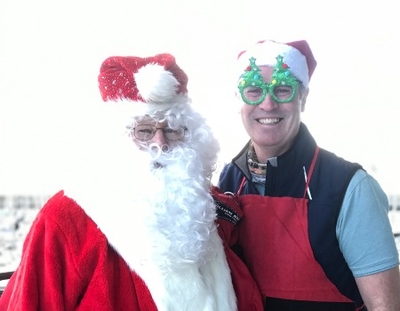 Peak sailing season at HYC might be in the summertime, but off-the-water festivities are probably at their peak during Christmastime at the Club. With not one, but two (!) visits from Santa this year, end-of-year awards dinners to beat the band, and a heap of Christmas dos, it has been nonstop merriment at the Club this month -- see below for reports and photos. And while we're at it, don't forget to book New Year's Eve dinner with us by emailing office@hyc.ie or ringing the office on 01 832 2141, and to get your entries in for New Year's Day racing.
This Club is a special place because of our members and the moments of life they choose to celebrate with us, so thank you all for a brilliant year and here's to many more to come!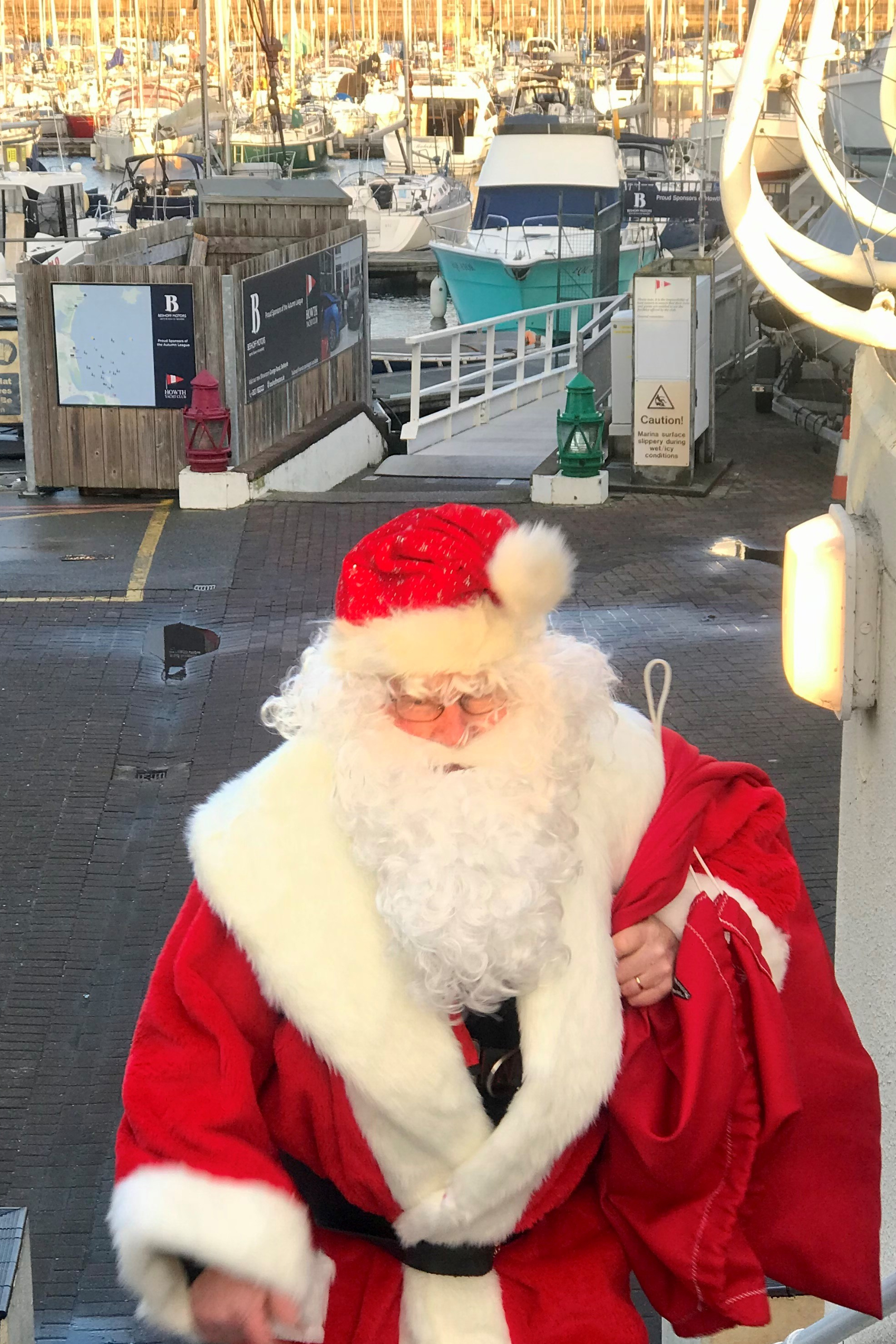 Santa Sunday and Santa visits Howth & Sutton
Over the course of two weekends, HYC was lucky enough to be Santa's premier destination, with a dramatic aquatic entrance at the first, and a flashing Coast-Guard escort to the second! We were delighted to welcome members and their guests (and a gaggle of talented kids) to visit Santa's Snug on Santa Sunday, where the big man handed out gifts, Ian Sheridan was voted emcee of the century, and joy and merriment decked the halls. When Santa visited Howth and Sutton, he was sure to make HYC his final stop; not just for the mulled wine and minced pies from Wright's, but for a chance to visit our lovely Ukrainian community here in Howth and show off his miniature pony pal. See the full Santa Sunday gallery here.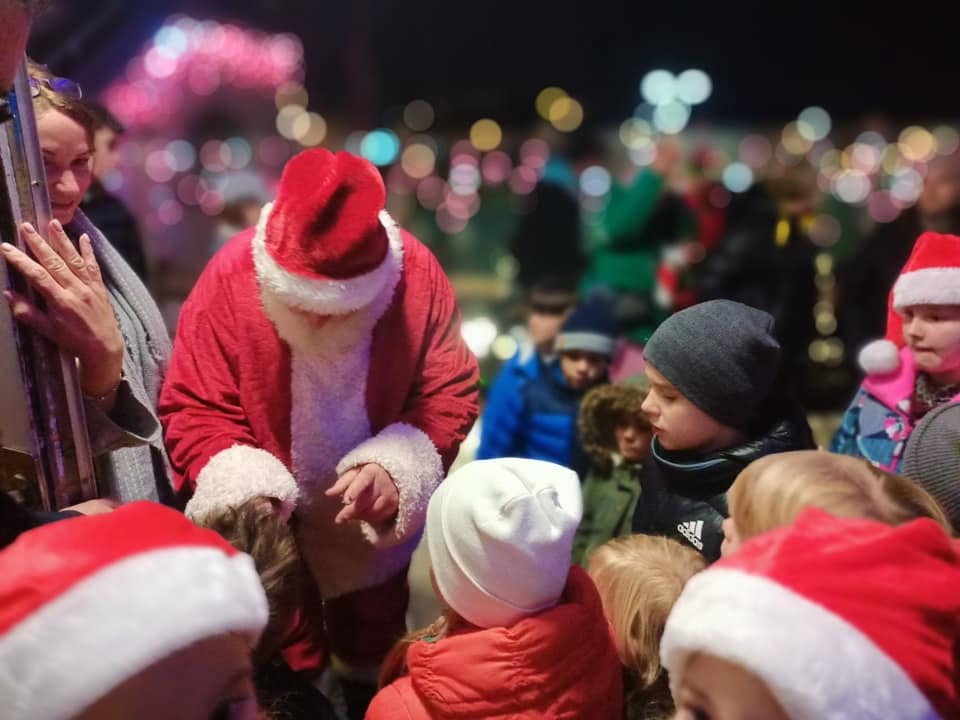 The Cruising Group Awards Dinner
The 2022 Cruising Group Awards came back with a bang after a Covid absence. There were 12 tables of 120 attendees (with the new addition of many of our J80s sailors, joining us for their first-ever Cruising Group dinner) creating a great buzz all round! The evening started with a drinks reception, during which...(read more)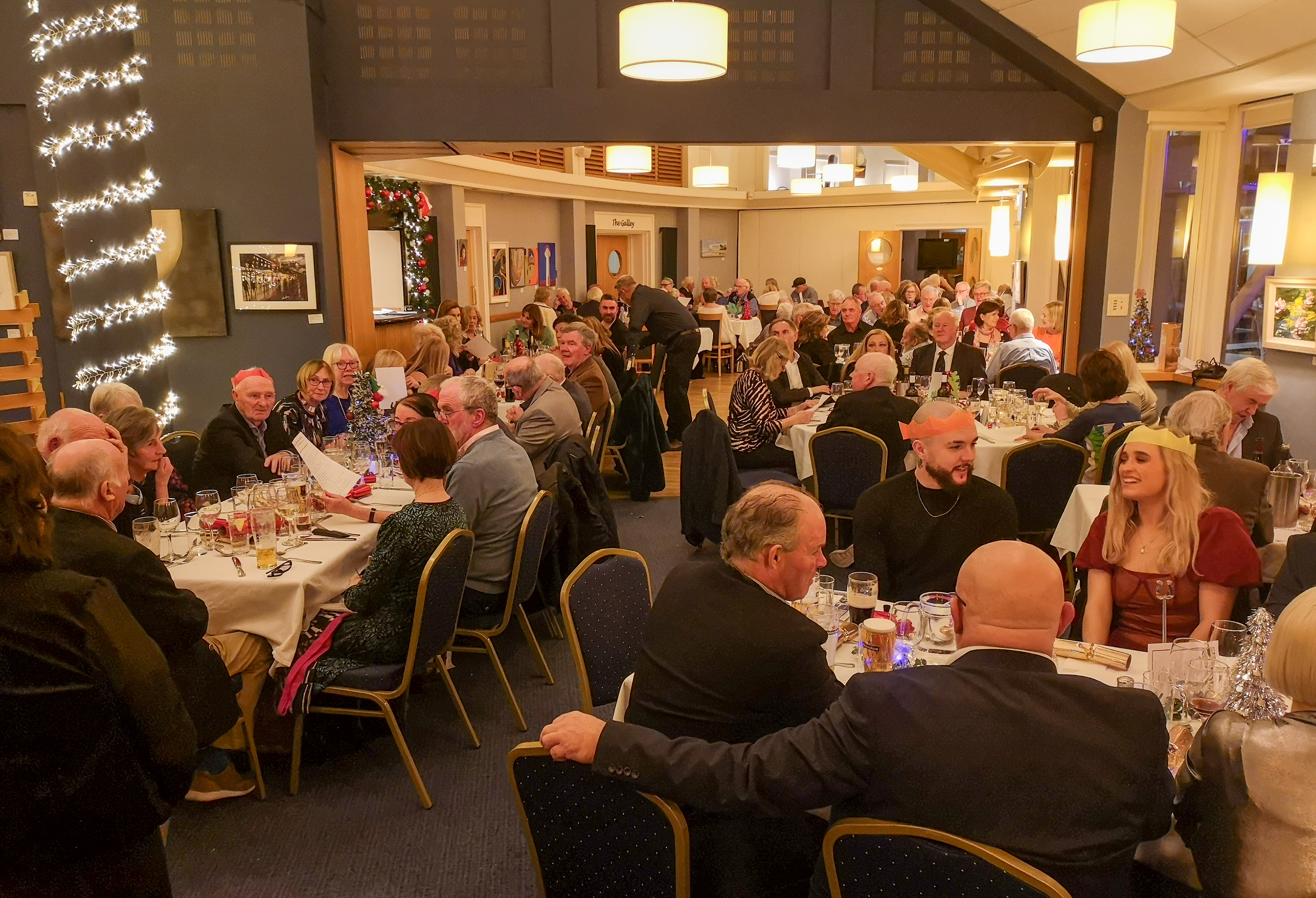 ROMEOs Christmas Lunch
Gerry O'Neill, with the help of Gerry Sargent, organised a great Christmas lunch in the Club on Friday 16th last.Preceding the lunch, there was a superb presentation of the "Howth Goats," given by Melissa Mulranny and assisted by Dougal Cousins. At the conclusion of the presentation, Gerry... (read more)
Ireland's Eye Golf Society 30th Anniversary Dinner
Ireland's Eye Golf Society celebrated its 30th year in operation with an awards dinner hosted by Captain Berchmans Gannon. There were awards, speeches, and a presentation on the history of the club; see the full photo gallery here.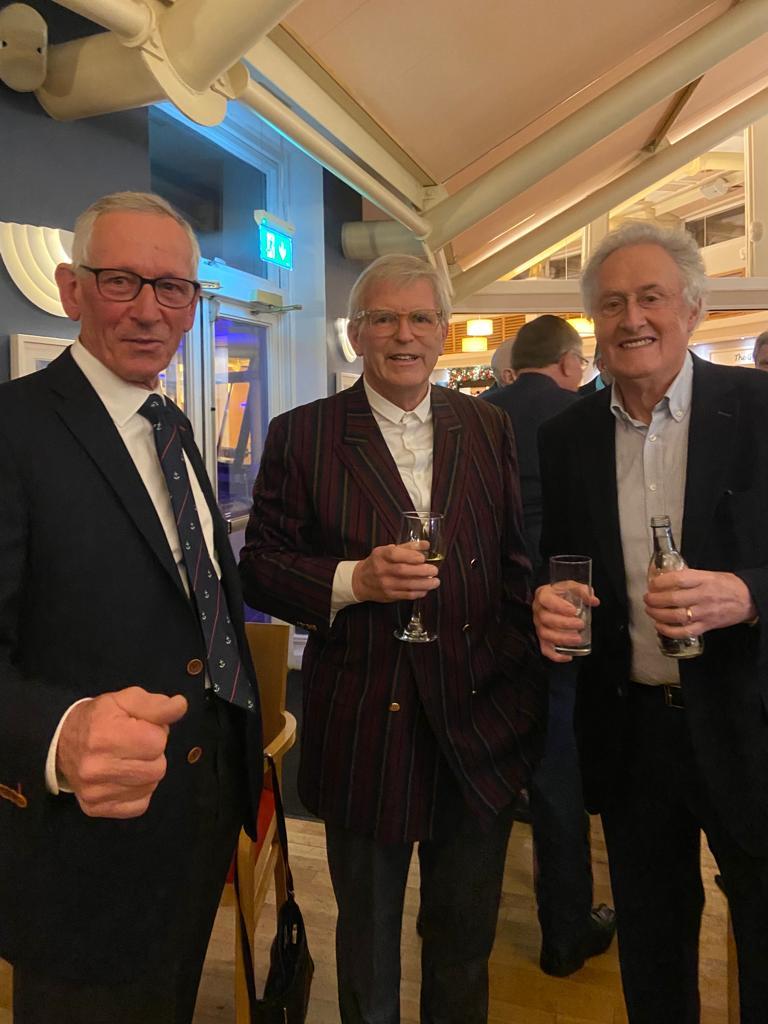 Registered in the Republic of Ireland. Registered No. 81187