125 Years Anniversary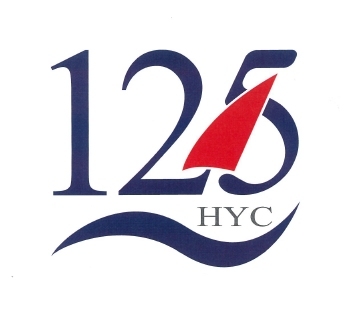 While there had been sailing and some racing taking place in Howth for some time, 1895 marked the beginning of organised racing starting in earnest in Howth. This led to the formation, in that year, of Howth Sailing Club.
In later years, Howth Sailing Club amalgamated with Howth Motor Yacht Club to form our Club of today, Howth Yacht Club. So in 2020, we will be celebrating the 125th anniversary of the formation of Howth Sailing Club.
In order to celebrate this occasion, there will be a number of events taking place during the year. They will comprise of a World Championship (Fireballs), a cruise in company to Scotland, a major keelboat weekend (Wave Regatta) and a number of family events.
2020 Plans:
Plans are being developed for next year's celebrations to mark the 125th anniversary of organised racing in Howth and the establishment of one of Howth Yacht Club's founding clubs, namely Howth Sailing Club in 1895. It is hoped that there will be a number of events that will suit all tastes and that all members will find something that will appeal to them.
Apart from the normal events that are run each year, there will be a number of special events, some of which are listed below:
Outline of Special Events:
January 1 2020: The year's celebrations will formally be launched at a reception on New Year's Day
April 16/19: Irish Sailing Youth Pathway National Championships
May 29/31 : WAVE regatta, building on the highly successful event in 2018
June 1: Family Fun Day
June 10/26: Cruise to Scotland (see outline programme below)
July 18: Pirate Outing
July18/19: Family Fun Weekend
August 9/14: Fireball World Championships. This event will attract almost 100 boats from all over the world.
August 22 : Sunflower raft up, Hopefully, we will empty the marina and get all boats participating
The 2020 Cruise:
The outline programme for the cruise is as follows:
June 10: Depart Howth
June 12: Muster Bangor
June 13: In Bangor, with Dinner in Royal Ulster Yacht Club
June 17: Muster in Campbelltown
June 20: Muster in East Loch Tarbert or Portavadie with Dinner
June 22: Muster in Rothsay
June 24: Muster in Kip, with Dinner
June 26: Muster in Troon, with final dinner
Then individual passage home to Howth or stay on for further cruising!
We have been successful in obtaining discounts in a number of marinas, which will help keep the cost as low as possible.
We are now seeking applications for places on the cruise. as part of the application we require a non-refundable deposit of €200 to be paid. The cruise is limited to 30 boats and places will be allocated in the order in which the applications (with deposit) are received. If more than 30 apply, they will be put on a waiting list.
Please send details as follows to the HYC office.
Name of Member:
Name of boat, plus dimensions
Potential number of crew
And of course the €200 deposit!
Registered in the Republic of Ireland. Registered No. 81187