About Howth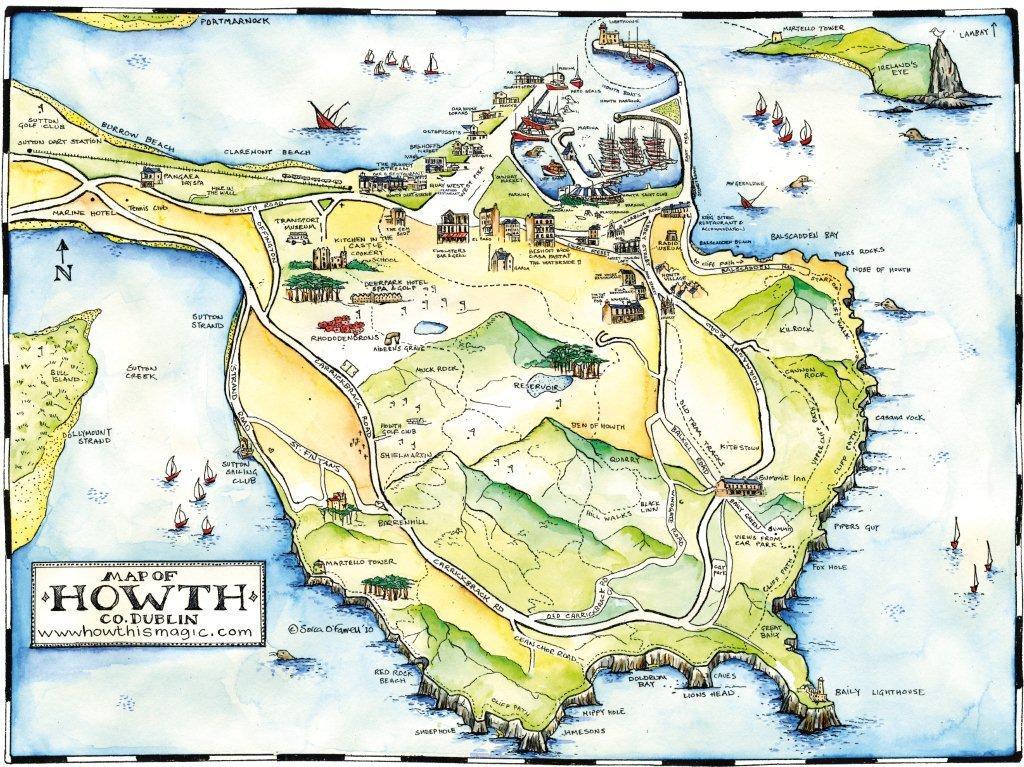 Howth is a picturesque village clustered around and above a busy sailing and fishing port on the north coast of the rugged peninsula, which forms the northern side of Dublin Bay on Ireland's East Coast.
Although Howth Harbour is only nine miles from the centre of Dublin, the village and peninsula have always maintained a strong sense of identity separate from the city. This has if anything become even more marked in recent years as Howth's prosperity increased, while successive harbour developments have enabled it to have the largest yacht club in Ireland with around 2000 members, complete with its own modern marina and clubhouse complex.
But the fact that Dublin is so easily reached by rail and road means that Howth is a residential area, rather than a holiday venue, and visitor accommodation in the harbour area is thus inevitably limited.
However, there are recreational facilities in abundance - sailing of all kinds, ten golf courses within easy reach including the legendary Portmarnock links, and extensive cliff and hill walking.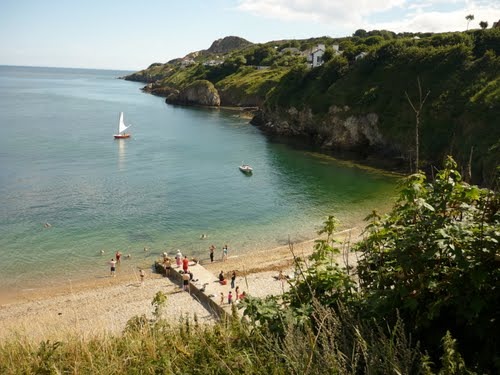 With so much relatively unspoilt upland, cliff, coastal and beach territory still to be found so near to the city, increasingly stringent planning regulations have been enacted, and extensive tracts of the Hill of Howth are now under special conservation measures. Thus they say in Howth that in much of the peninsula you can't build at all, and in the special areas of outstanding natural beauty, you can't build at all - at all....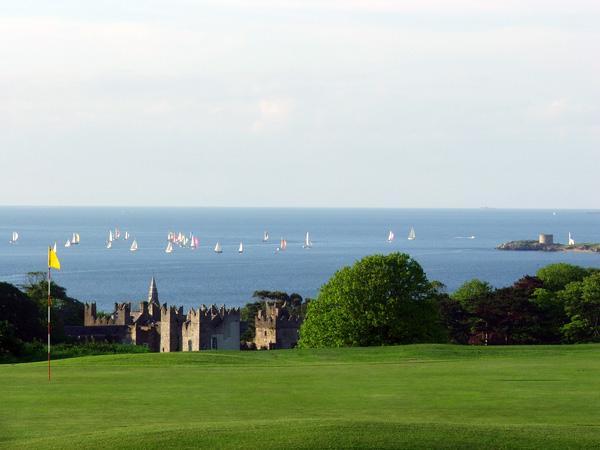 It is a very sea-minded place, having once been a ferry port and then a major fishing centre and it has always been an active sailing port. Howth Yacht Club traces Its origins back to 1895, and today it combines the modern with the traditional. The Howth 17 Footer One-Designs are if anything more energetic than ever, yet they date from 1898 and still set 'jackyard topsails' as originally designed. But the local classes of modern designs sail with the same enthusiasm, as do many other keelboats and dinghies, and there's an extensive cruiser-racer fleet with a busy programme of club racing, local regattas, offshore racing, and voyaging to distant places.
This is a busy leisure port that welcomes visiting sailors, and during the cruising season the marina provides berths for dozens of visiting boats each night - Dublin International Airport is within easy reach, so it is ideal for crew changes. But in addition to many cruisers, Howth also has strong dinghy fleets, and the club has an international reputation for successfully hosting major sailing championships.
Registered in the Republic of Ireland. Registered No. 81187