Santa Visit - 8th December
08/Dec/2019
Santa visits HYC on Sunday 8th December and you can book your visit from Monday 11th November (see form below) and closes on Friday 22nd November. The time of your Santa visit will be advised to you in advance, by email.
Santa will arrive in the Marina at 14:00 and entertainment will be provided from 14:00 to 17:00.
Lunch bookings will also be available and should be booked in advance.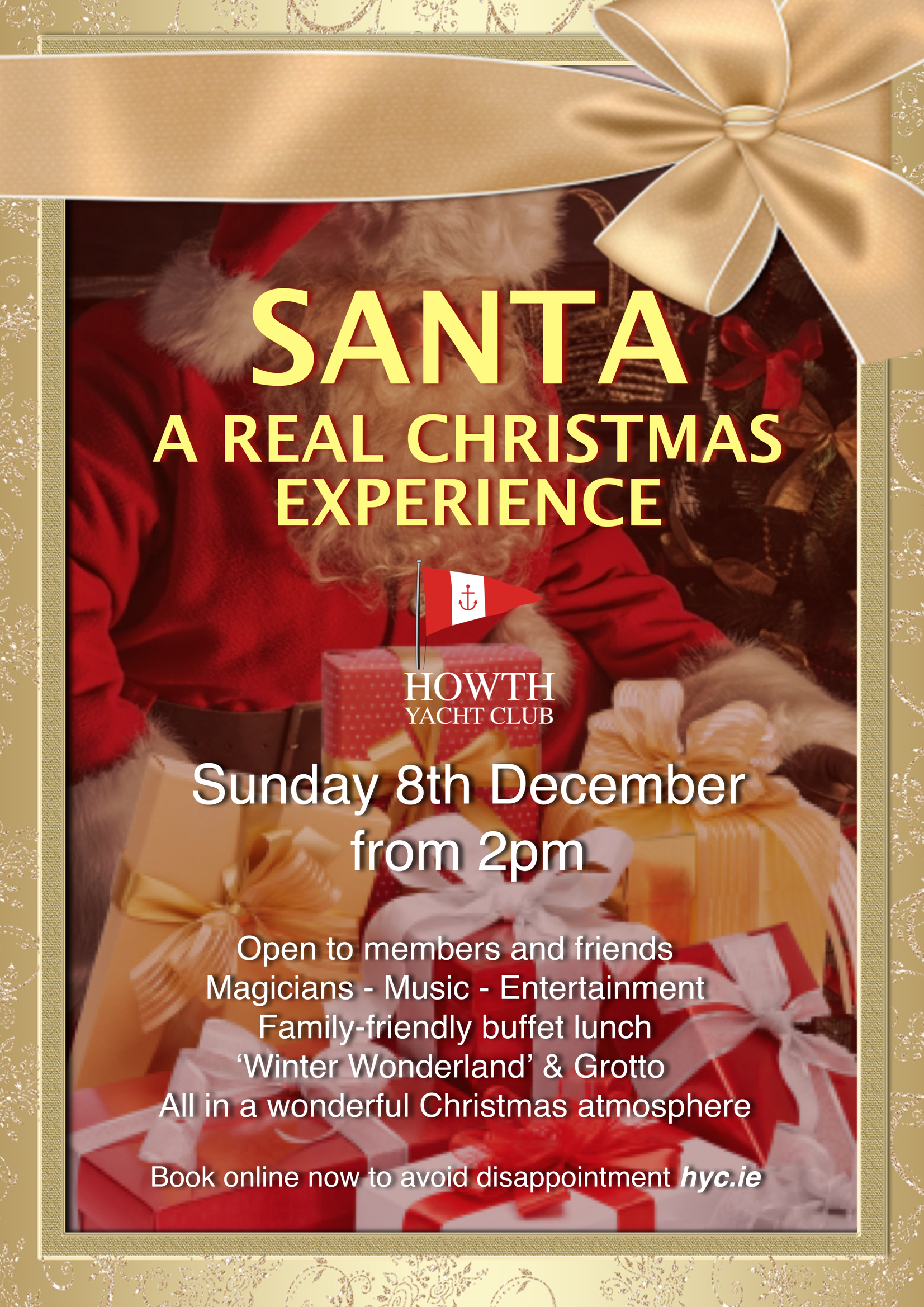 Registered in the Republic of Ireland. Registered No. 81187